Chef's Delight
The Humble Beginnings: A dated kitchen.
The Dream: A completely redesigned kitchen ready to be a dream space for cooking and entertaining.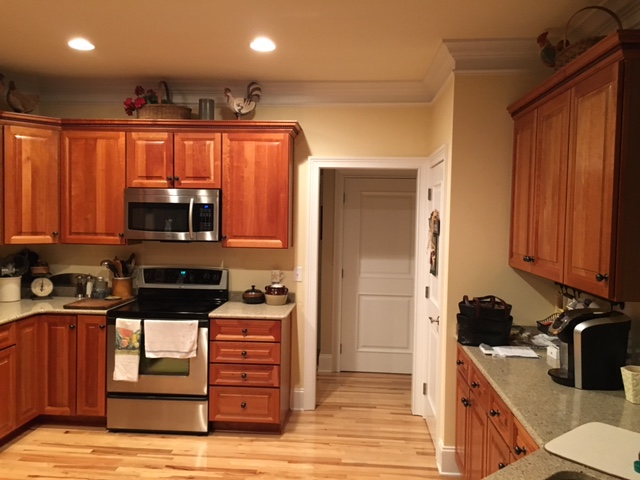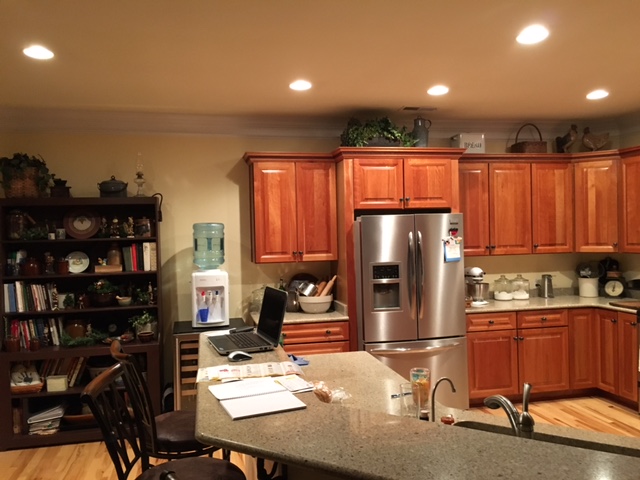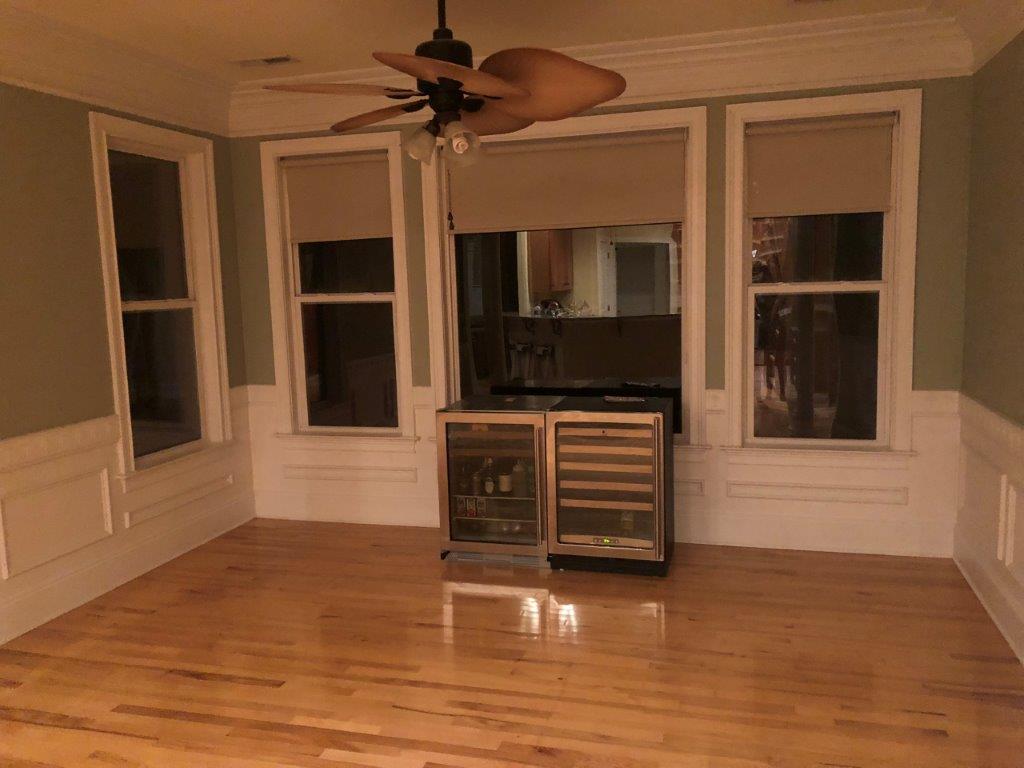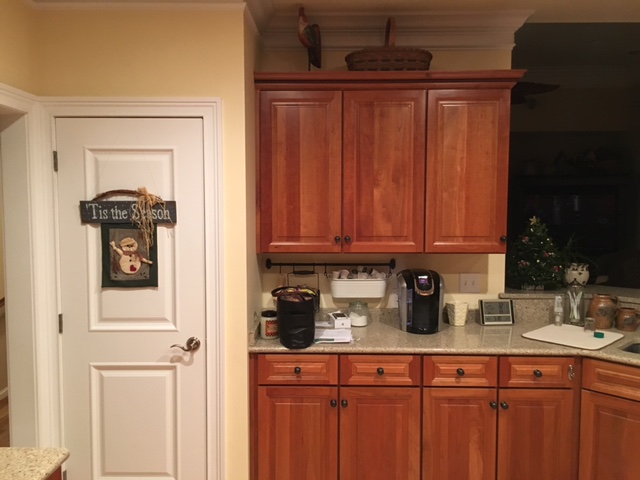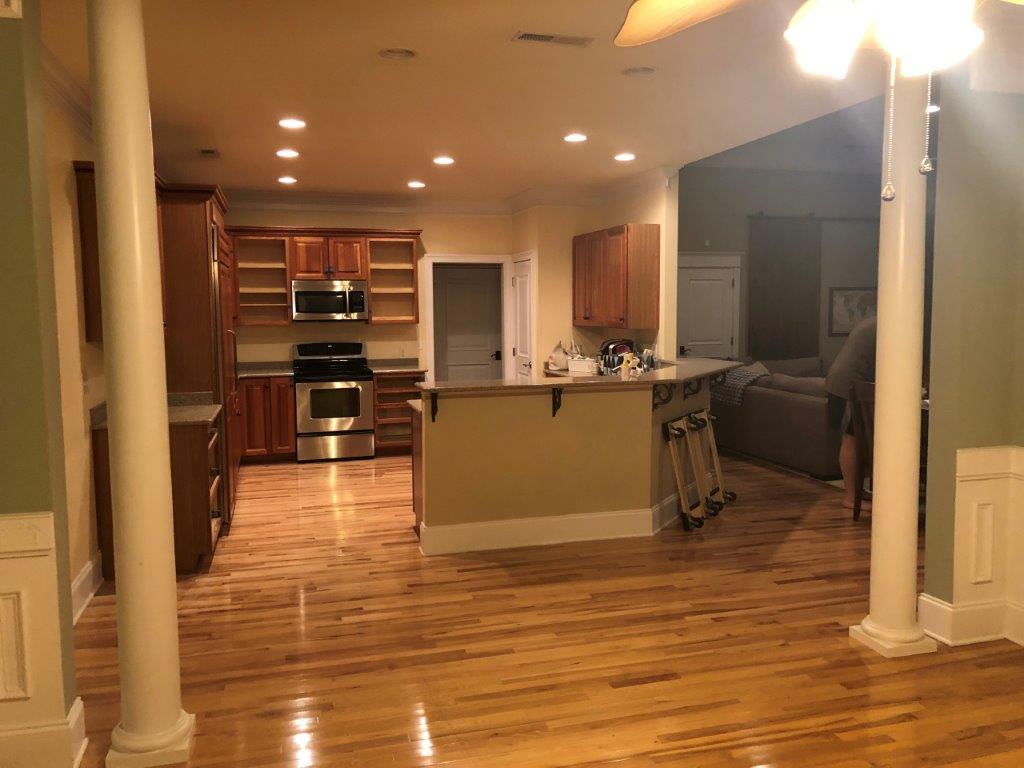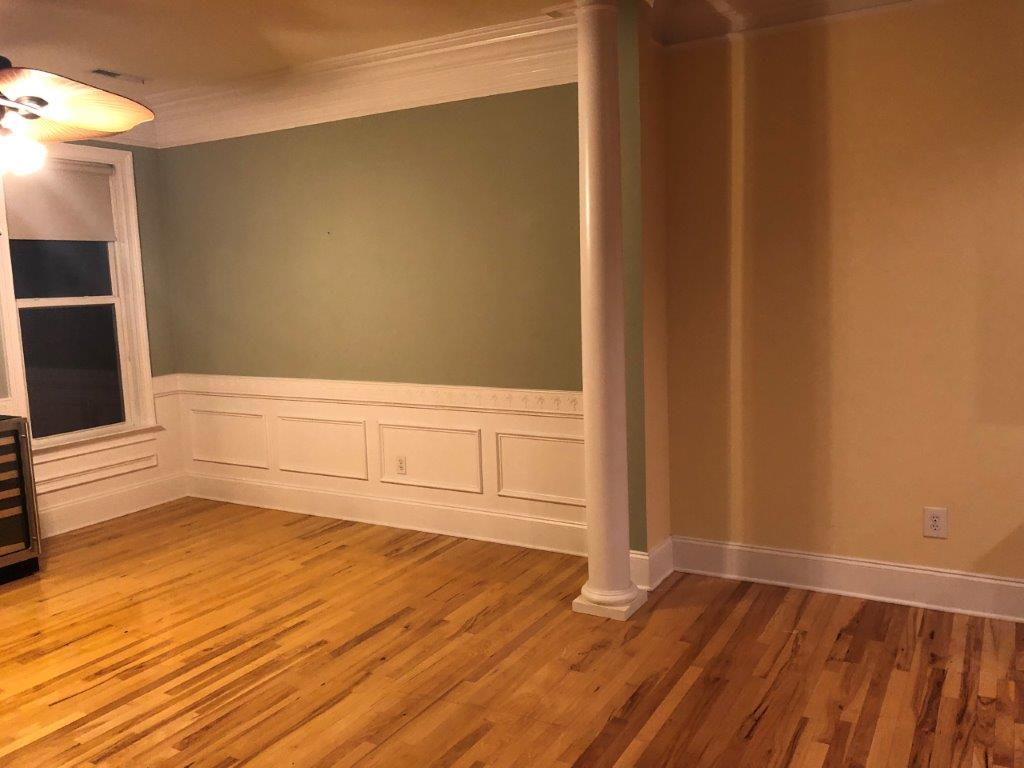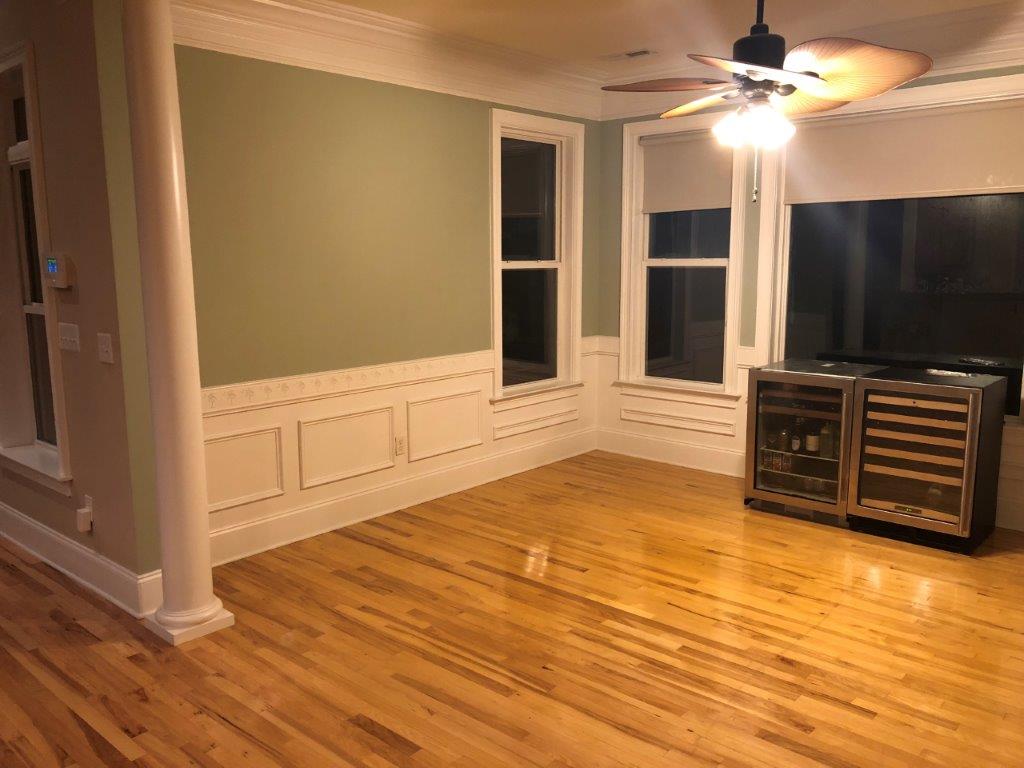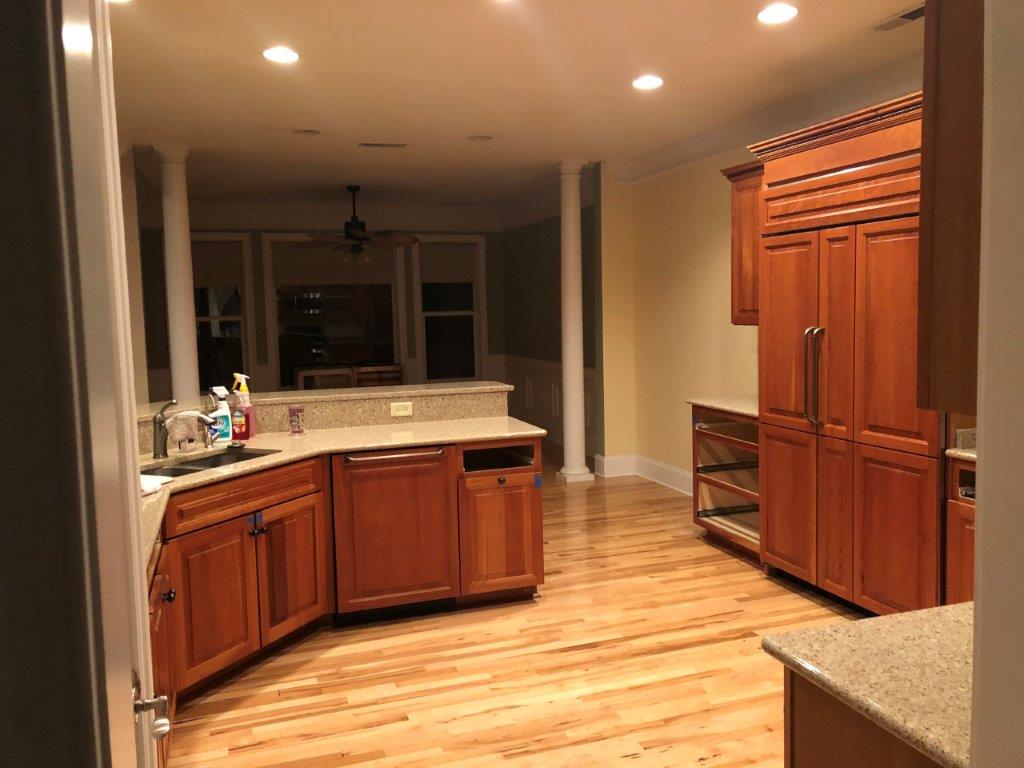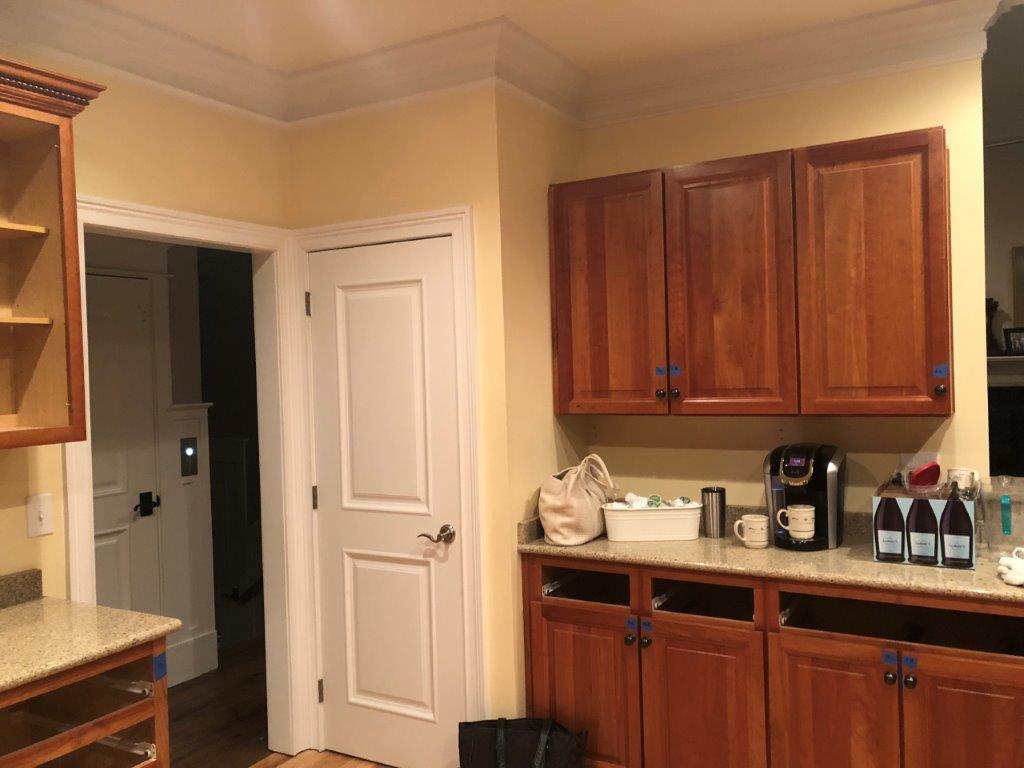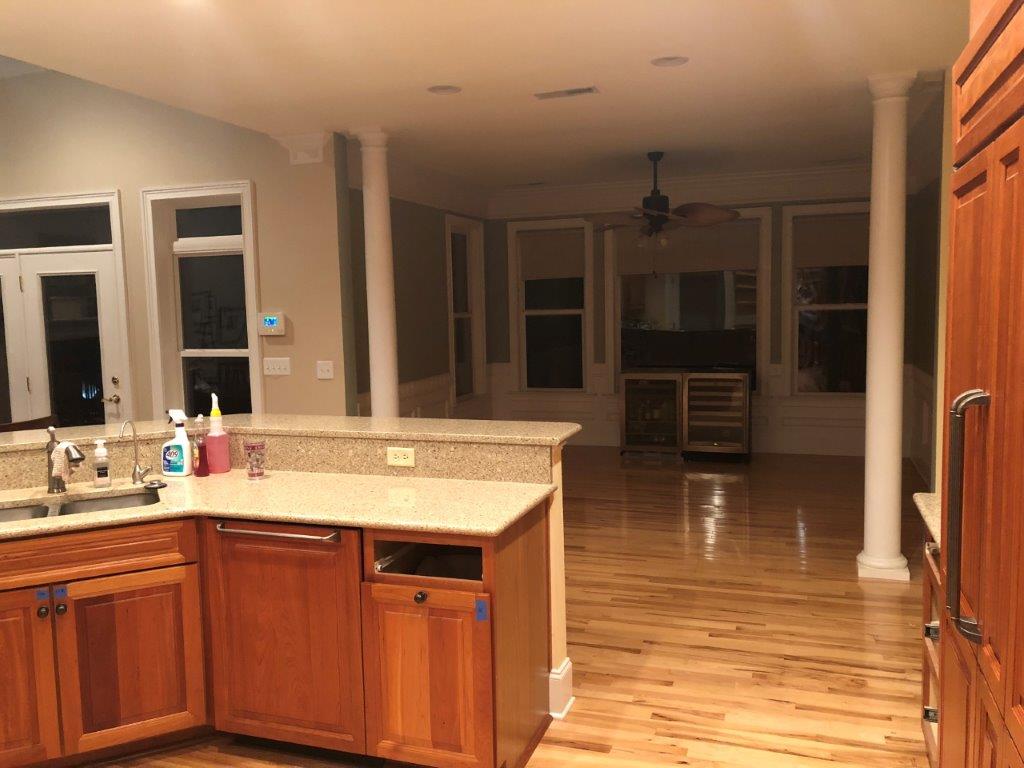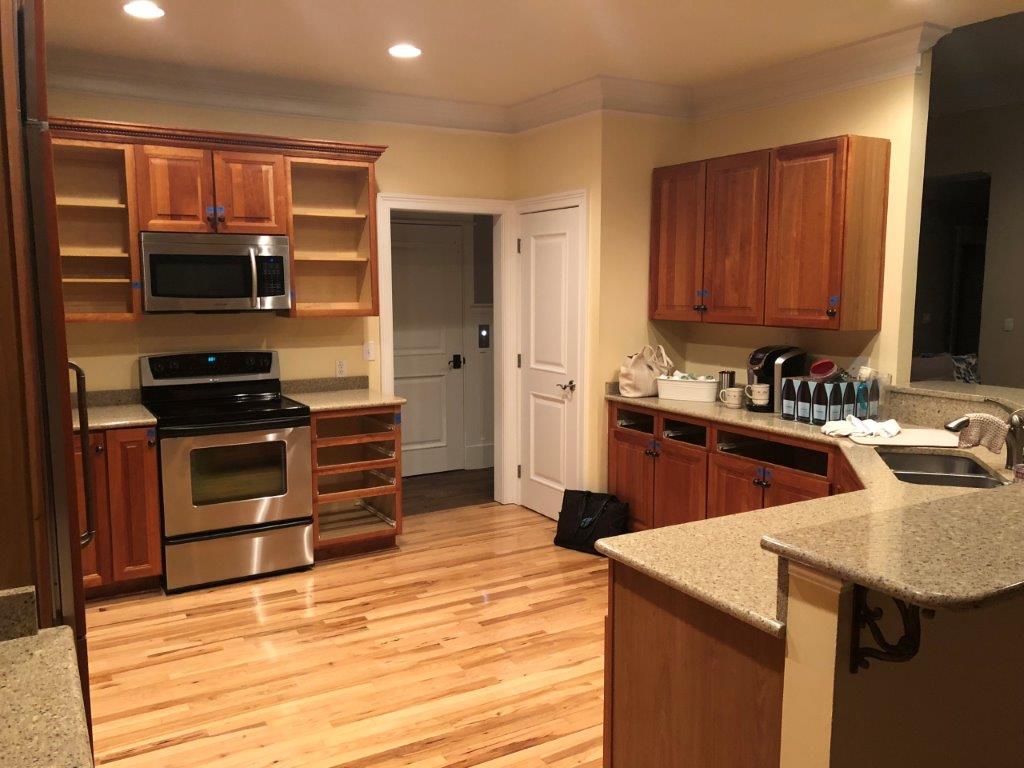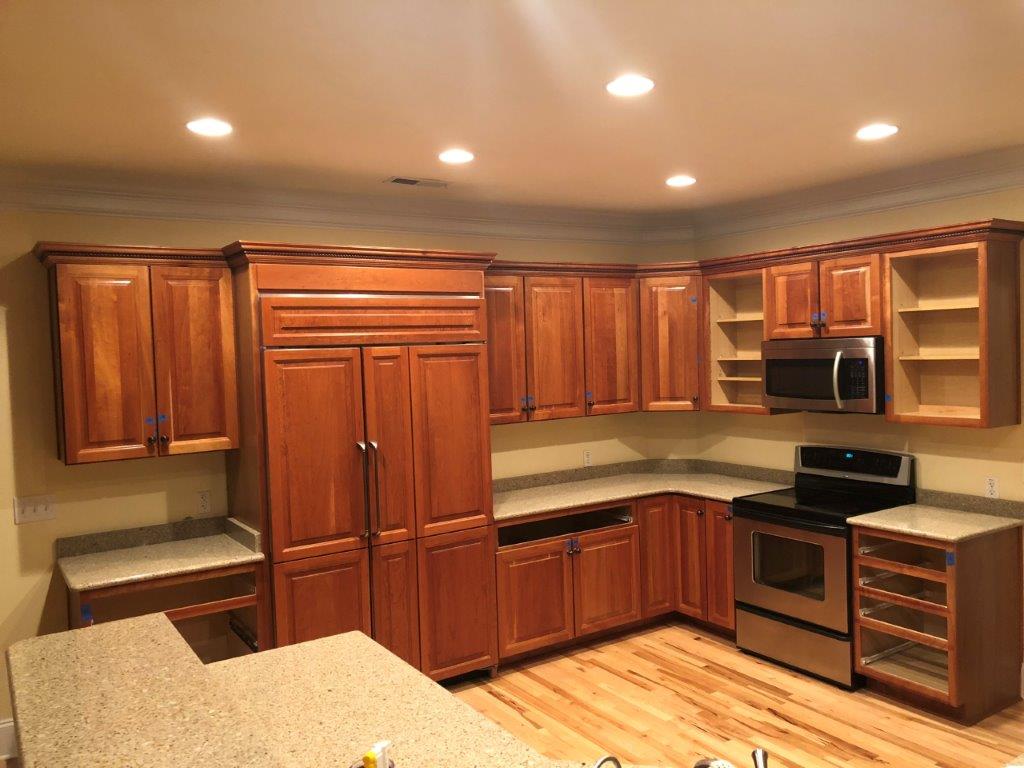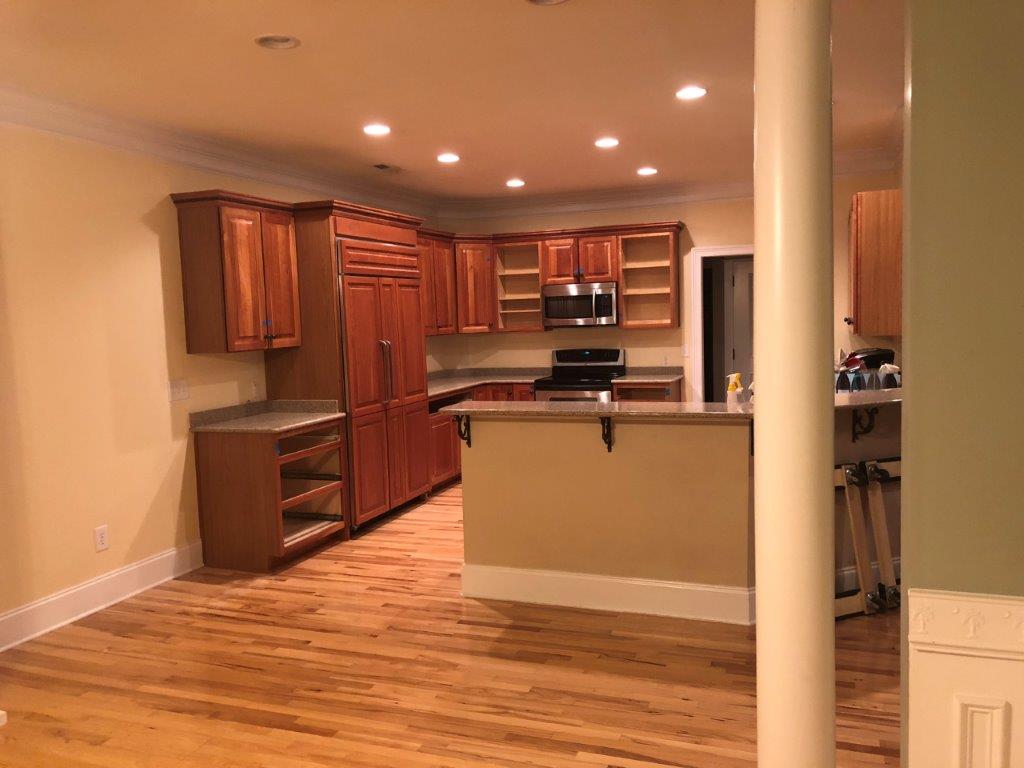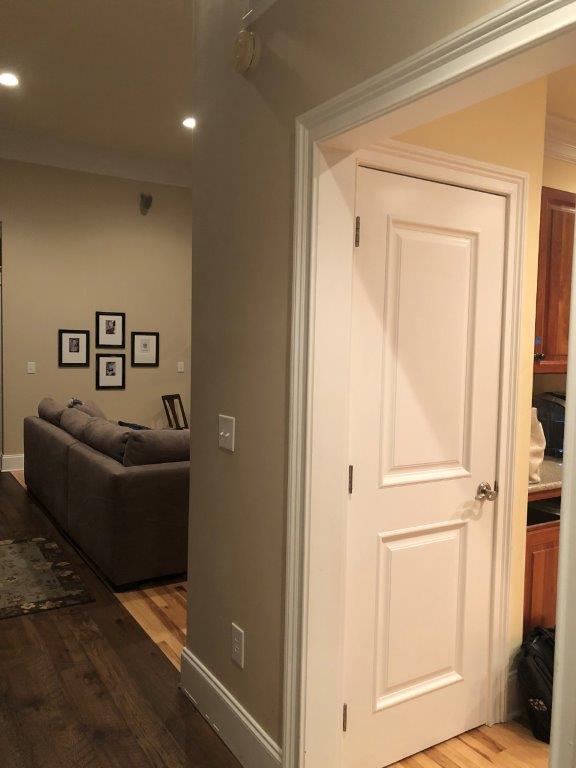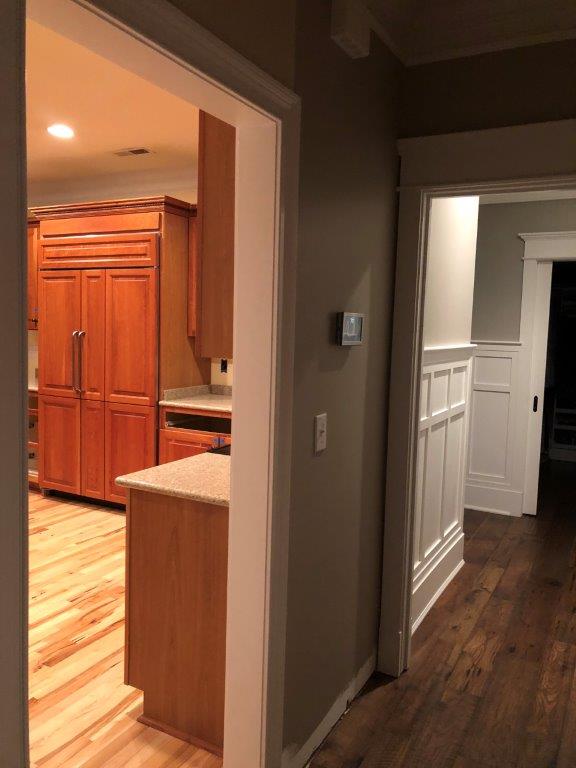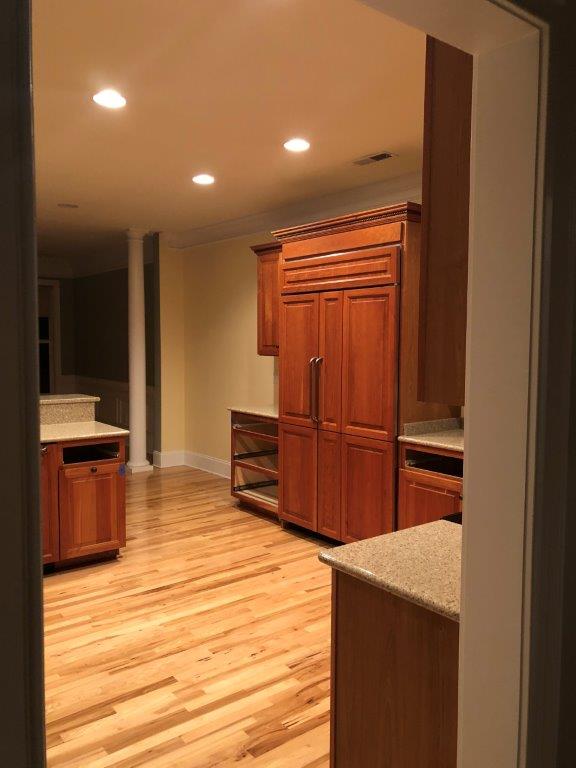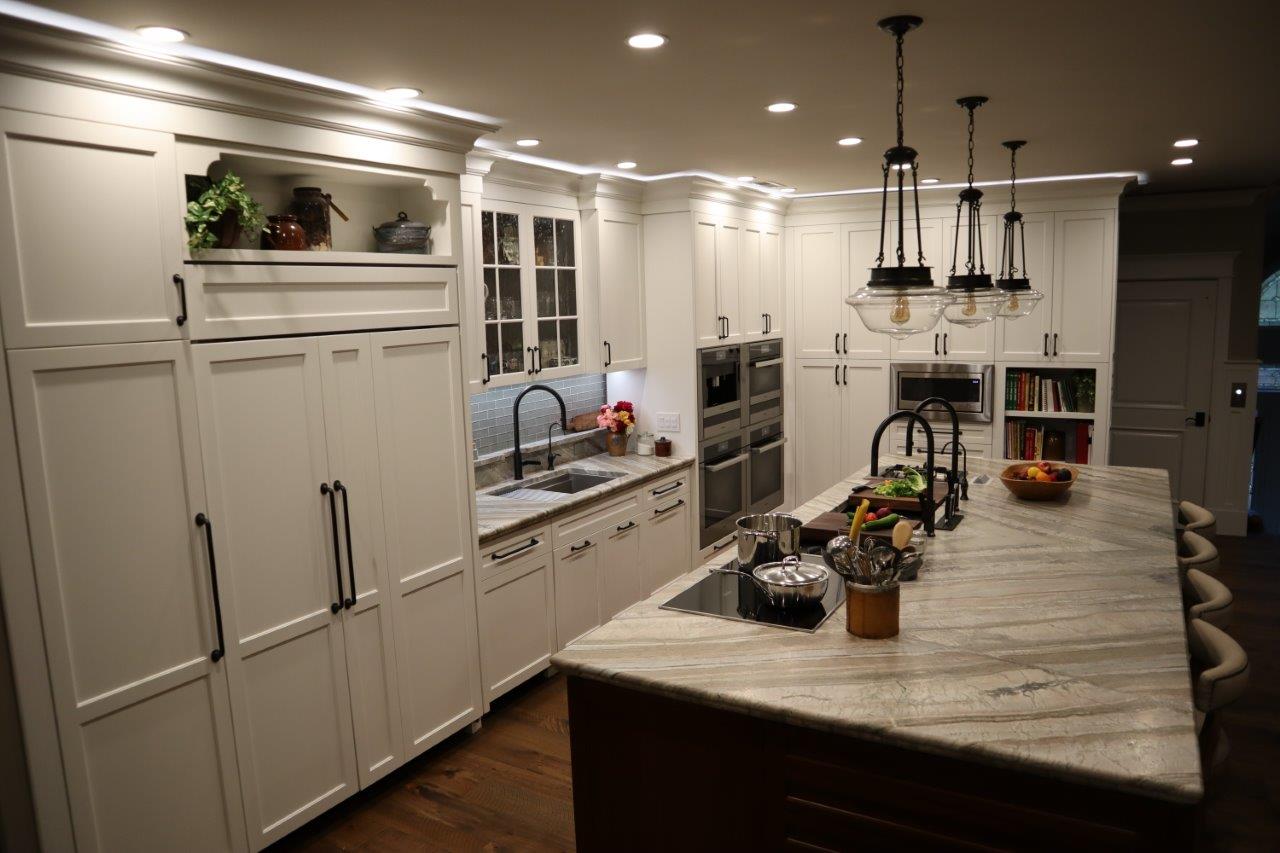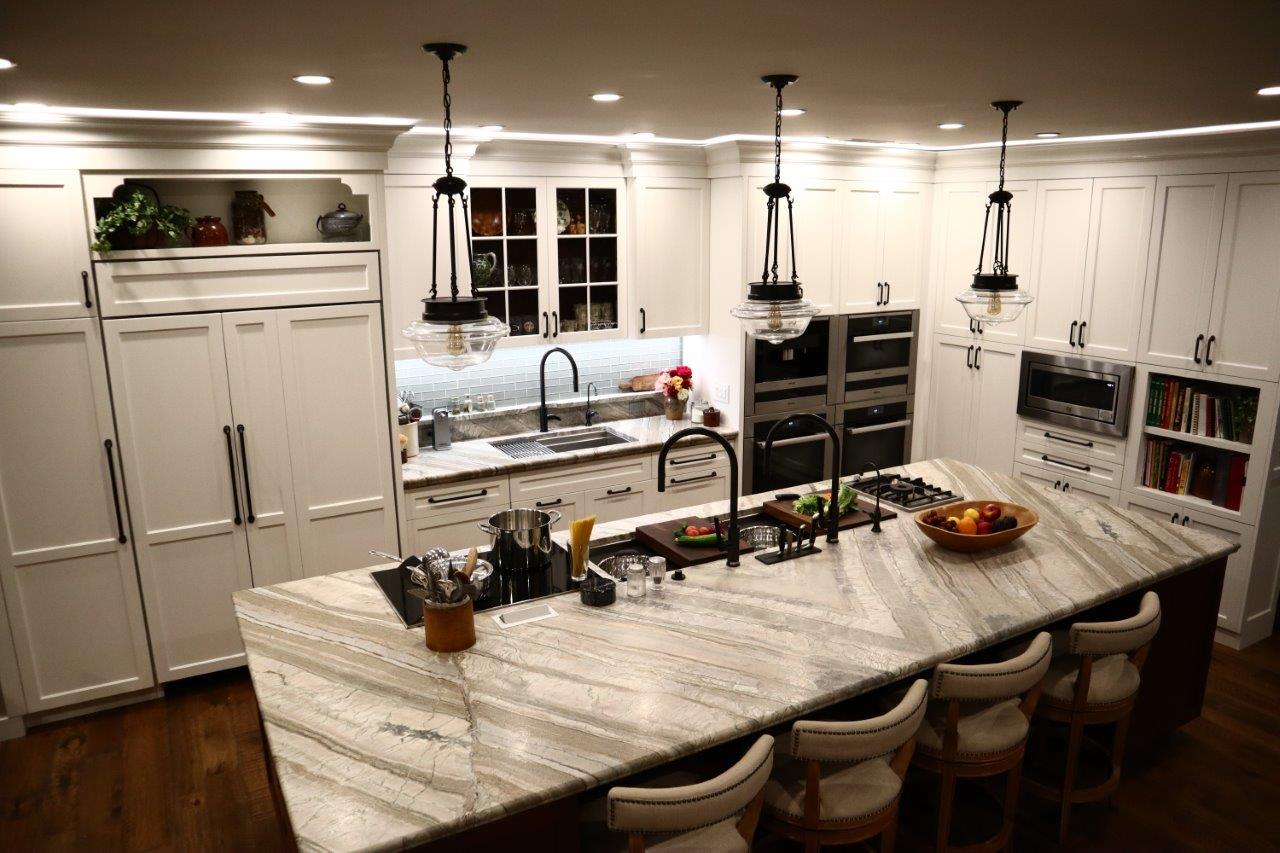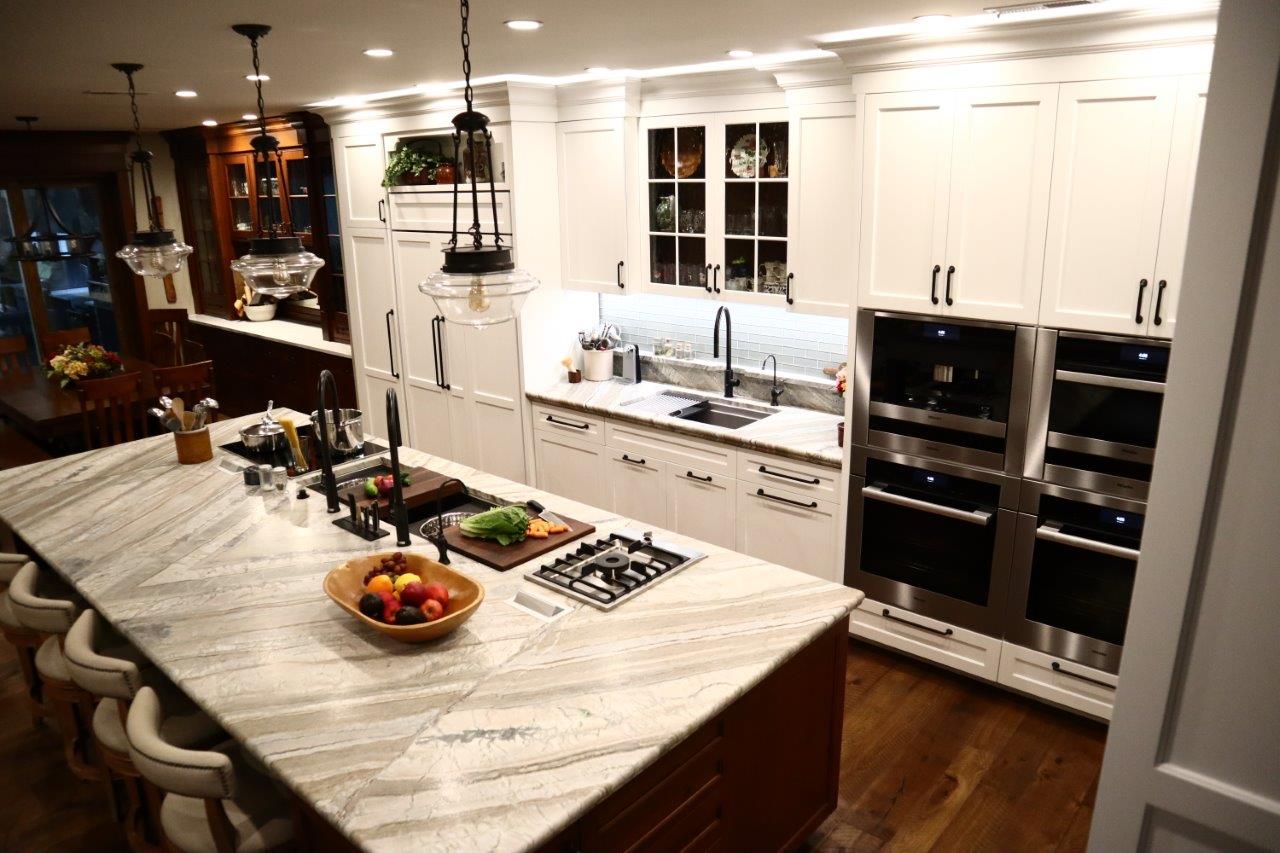 The first thing we did was to remove the wall separating the kitchen from the family room. Every inch of room was used for various reasons. The long back wall was perfect for a lighted pantry with pullout shelves that are also adjustable, allowing you to raise and lower as needed for maximum storage. This pantry also has door-mounted shelving to keep snacks for the grandkids.
Next was an integrated 48-inch subzero, integrated DW, 36-inch Galley clean-up station, double trash, and bank of ovens. Above the clean-up station is also a door-mounted spice rack and glass doors to add a bit of light to a dark wall. The glass doors have recessed tracks with LED lighting. The sink base has a sink drawer to bring everything out to the user, rather than having to crawl in the cabinet to find something.
Now let's take a look at the way these ovens are integrated. There is a Miele coffee maker over a Miele cup warming drawer for that HOT cup with your coffee or tea all over a 30-inchSteam oven. Miele does not offer the trim kit for the 24-inch wide coffee and cup drawer, so we made this one. Beside this is a Miele Combi-Steam Oven over a Miele vacuum seal drawer, which is over another Miele Steam Oven. Yes, there are three ovens in this kitchen, and the Combi-Steam is phenomenal. Imagine a rack of ribs cooked until they fall off the bone via steam, which is heathy, and then a broil cycle browns them to perfection. Or cook an entire meal of salmon and steamed vegetables. You can enter up to three different items and the Master Chef function tells you when to place which food in the oven and tells you what time it will be done.
The vacuum seal drawer allows you to buy bulk and seal individual servings, freeze to serve later, or cook using the sous-vis method for perfection. Notice the space above the ovens, which is a great place to store your many sheet pans and trays vertically, along with you cookbooks.
Turn right and see the microwave wall. There is canned food storage in 12-inch deep pantries, a 14-inch deep pantry for microwave, baking goods storage with another door-mounted spice rack for the baking spices, and then a pantry for more baking supplies long with cookbook storage.
We wanted an extremely large island, as this couple needed the Galley Workstation, which is essentially a 60-inch sink with various sliding accessories for chopping and prepping while moving the chopped items into sliding bowls or colanders below. Once all the prep work is done, the Galley quickly turns into a serving station with multiple-sized serving dishes. For example, it can be set up for salads with a large bowl for lettuce and various toppings. Its also great for hamburgers and hotdogs or homemade pizza night. Another great thing is the sheet pans for the Combi-Steam oven fit perfectly into the Galley, allowing one to simply remove the entrees from the oven and leave them on the pan in the Galley.
This island houses many items, but let's start with the bake center at the end next to the microwave. Imagine five wide drawers and a mixer on a pullup shelf to house all your baking essentials close to the ovens and microwave. On the front side of the island is a toaster drawer and storage for other small appliances, including the pressure cooker, blenders, and food processors. We incorporated a large, single gas burner above this storage area. All accessories nested beside the appliance.
Pop-up receptacles in the island make it convenient to plug in small appliances, including a built in USB port for charging iPads and phones. The Galley Workstation cabinet is next. There is an 18-inch wide glass door cabinet with shelf to store all the vinegars, while housing all the accessory boards vertically below. Next is a 24-inch cabinet with a drawer that opens to a shelf for spices, and a drawer for all the foils, plastic, and storage bags. On the bottom is a deep drawer for colanders, bowls, and storage items.
The 18-inch cabinet on the right is also a glass door cabinet with oil storage and a hidden compartment for the disposal with a pullout shelf below for a mandolin or other accessories. Next is an induction cooktop, which can boil a gallon of water in two minutes. There is a drawer below the cooktop for various utensils, an integrated warming drawer, and a deep drawer below for pots and pans. The last cabinet on the island front houses several specialty pots and pans on slide out shelves that are all adjustable.
Finally, the other end of the island is for silverware, serving storage, paper products, and dishes, all nested in a peg drawer, which are all close to the dining area. Additionally, the back of the island has tons of storage cabinets nested under the overhang and room for four bar stools.
This kitchen is full of LED lighting and covered in a Quartzite material. Notice the large island top was too long for one slab of quartzite, so we found two gorgeous book-matched slabs. It's the focal point of the kitchen. Imagine two or more people working in the kitchen while also being able to enjoy people seated at the bar. It brings everyone together to enjoy family and friends.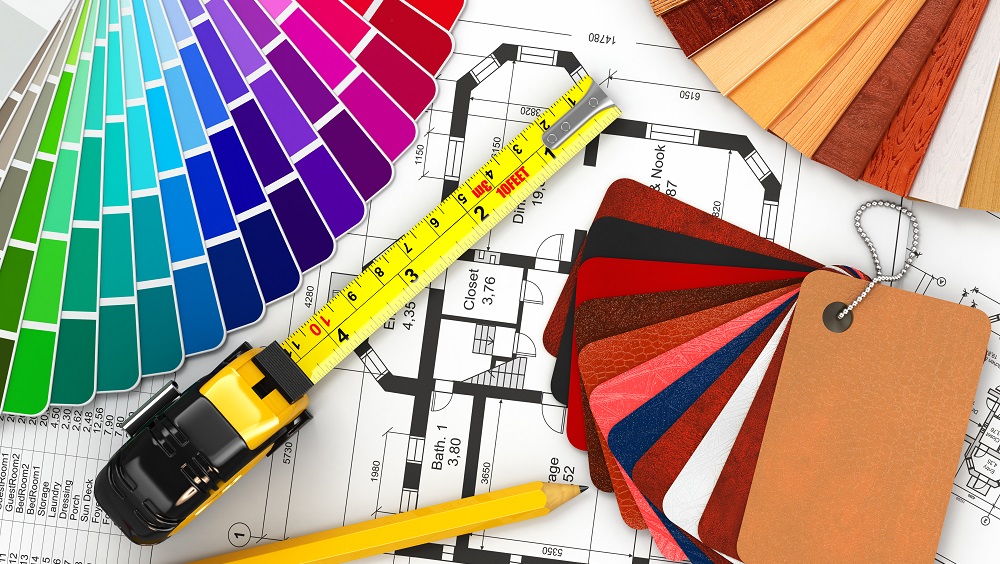 Need help with your project?
Whether you've got a big idea or need some inspiration with a project, we are here to help you create your dream space.
We believe in the importance of relationships between our team and our clients.
Our diverse design team allows each project to come together seamlessly. Our team is made up of talented professionals with varied backgrounds and training, including interior design, kitchen design, drafting, building, contracting, and installation.