Outsmart the Seasons
Take control over your outdoor space year round and extend your home with a beautiful, functional, weather-protected outdoor room.
Want to turn your ho-hum backyard into a backyard destination? We can help make your outdoor space the best part of your home, a place that beckons you to spend time in it – resting playing, dining, and entertaining – every day. The kind of backyard you – and the rest of your family and friends – will never want to leave. Our designers can create an outdoor space that will integrate seamlessly with the look of your home.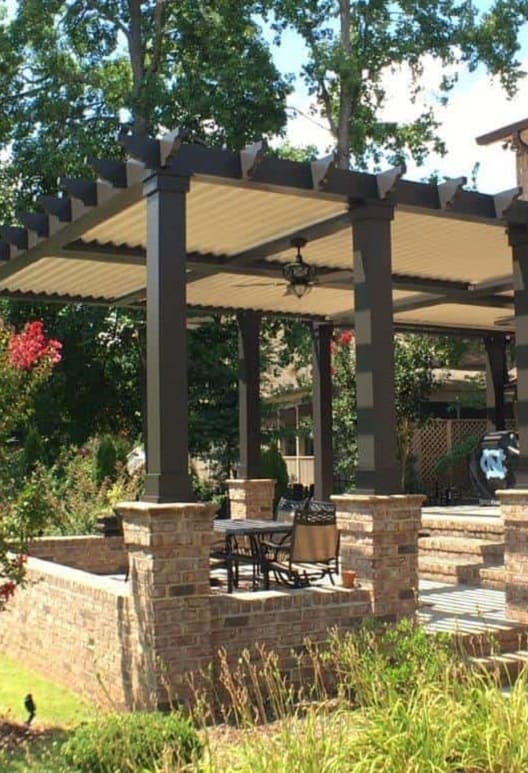 StruXure's Pergola X gives you completed and total control over your outdoor space year round.
StruXure's integration of advanced technology with choice materials result is products made to last.
RANIER POWER SHADES & SCREENS
Whether a small, outdoor gathering space or a fully equipped second kitchen, we'll help you block the sun and not the view.

Listen to What Our Clients Have to Say
Scott & Collette Worthing
Outdoor Kitchen
Jay & Sue Carter
Custom Home
Jim & Thor Burns
Primary Bathroom Remodel
Garry & Lori Rowe
Outdoor Kitchen
We believe in the importance of relationships between our team and our clients.
Our diverse design team allows each project to come together seamlessly. Our team is made up of talented professionals with varied backgrounds and training, including interior design, outdoor kitchen design, drafting, building, contracting, and installation.