Lighting a Path
Indoors or outdoors, lighting a stairway improves safety and adds an inviting glow to your space.
Stair lights, also known as step lights, can be used to enhance your landscape, amplify your deck lighting when entertaining, or simply to feel more secure knowing your staircase is brightly lit. There are two basic types of installation options when it comes to stair lighting. Recessed lighting conceals the gang box and the faceplate is flush against the stair, while surface mounting has the light fixture mounted on top of the surface.
Stair lighting is a form of safety lighting. This is because stair lighting's primary function is to guide a person safely down steps while highlighting a safe path at the same time. If you can't see where you're walking at night, particularly on uneven or treacherous ground, this can lead to nasty falls and even serious injuries. This is especially true for the elderly, who frequently find it difficult to see in the dark. It's important for everyone, though. It illuminates the area in front of the steps, warning walkers about debris and landscape features, as well as alerting your guests to watch their step as they climb your porch steps.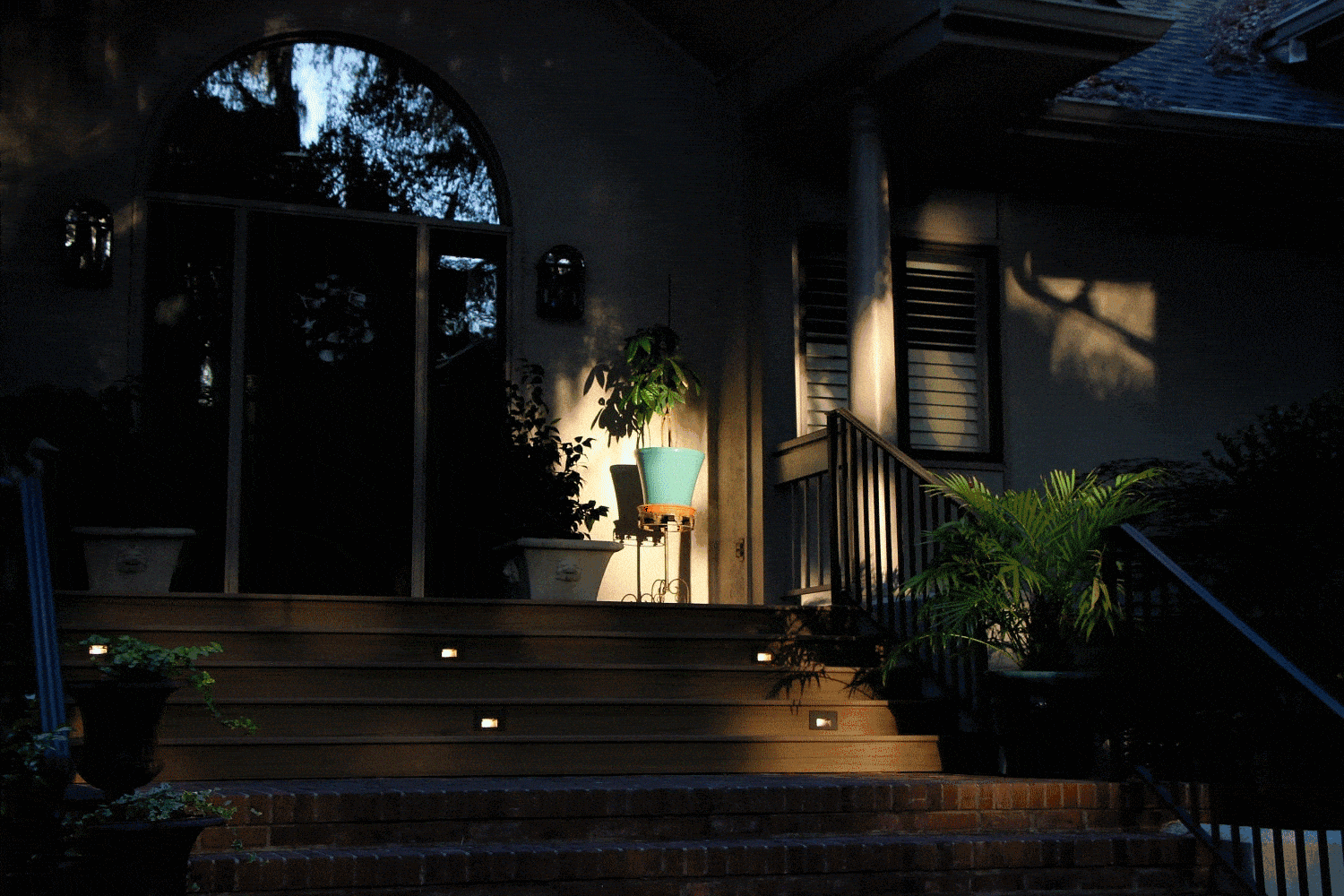 Actual stair lighting of Winslow Design Studio client.
We believe in the importance of relationships between our team and our clients.
Our diverse design team allows each project to come together seamlessly. Our team is made up of talented professionals with varied backgrounds and training, including interior design, kitchen design, drafting, building, contracting, and installation.