21st Century Windows and Doors
Looking for ways to accentuate your home and enhance your lifestyle with next-generation windows, doors and skylights? eGlass opens up endless design possibilities.
Searching for a better approach to privacy, without having to block exterior views with shades, blinds or curtains? Interested in smarter, more stylish ways to balance light and heat? Look no further than eGlass.
eGlass opens up many design possibilities, even for odd shaped, hard-to-reach, and over-sized glass areas. From bathroom windows, shower enclosures, glass doors and entranceways – to complete wall systems that can transform whenever the mood or moment requires – eGlass solutions have you covered from the inside to the outside.
eGlass products can be seamlessly incorporated into any home's A/V system, regardless of the complexity. Whether you're using a simple wall switch, smartphone, or tablet – or your voice-controlled Alexa or Google Home – eGlass will immediately respond. Smart eGlass technologies can provide just the right solution for today's innovative lifestyle needs.
Available in standard or custom sizes and shapes
Use dynamic glass to achieve a greater "wow" factor
Enhance windows or doors that either you provide or we supply
We work with industry leaders from Andersen, Marvin, Pella, Therma-Tru, Fleetwood, and many others
Available as fully-framed and pre-wired windows, doors or skylight units, or as a glass-only option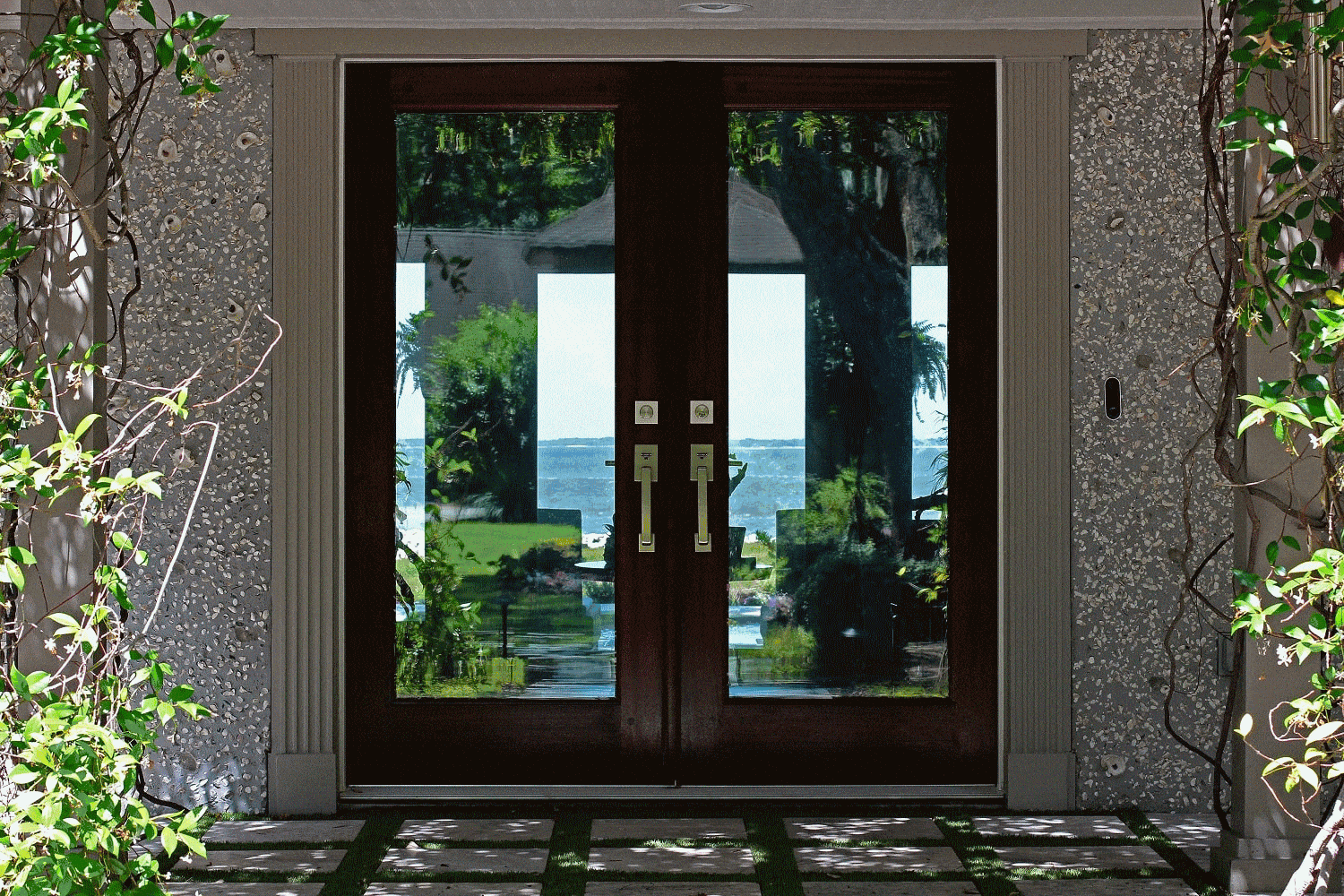 Actual SmartGlass door of Winslow Design Studio client.
Example of SmartGlass windows.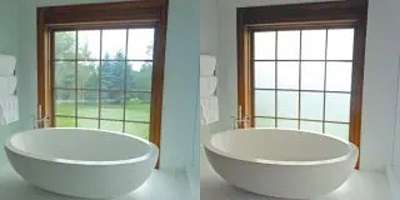 PRIVACY
Switchable LC Privacy Glass features electrically activated, switchable glazing technology that instantly changes from transparent to frosted white – creating 100% privacy on-demand with just the touch of a button. When in the powered state, the panels are transparent, allowing full view and daylight to pass through. When unpowered, the view is obscured, providing complete privacy.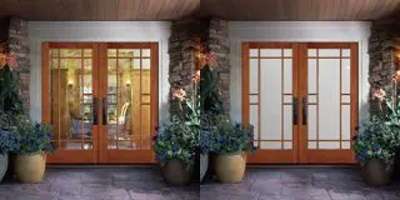 LIGHT CONTROL
Maintain perfectly balanced daylight in any workspace, commercial office or living environment throughout the day, sunup to sundown. No unwanted glare, washed out screens, or obscured window views. No manually tilting blinds or inching down the shades. Not anymore. We have eGlass products that will "read" the sun and tint automatically.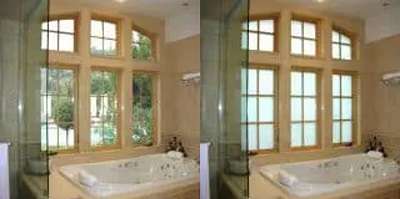 HEAT CONTROL
Sunlight-activated, SolarSmart is a fully automatic, self-tinting glass that continuously adapts to the sun throughout the day. SolarSmart glass darkens in response to sunlight, and lightens as the sun moves away, dynamically reducing sun glare and heat gain as needed.

Listen to What Our Clients Have to Say
Scott & Collette Worthing
Outdoor Kitchen
Jay & Sue Carter
Custom Home
Jim & Thor Burns
Primary Bathroom Remodel
Garry & Lori Rowe
Outdoor Kitchen
We believe in the importance of relationships between our team and our clients.
Our diverse design team allows each project to come together seamlessly. Our team is made up of talented professionals with varied backgrounds and training, including interior design, kitchen design, drafting, building, contracting, and installation.