Modern Makeover
The Humble Beginnings: A small laundry room with open shelving and a rod to hang up clothes to dry.
The Dream: A dressed up room with storage and a built-in ironing board so that all ironing and folding could occur in this same small room.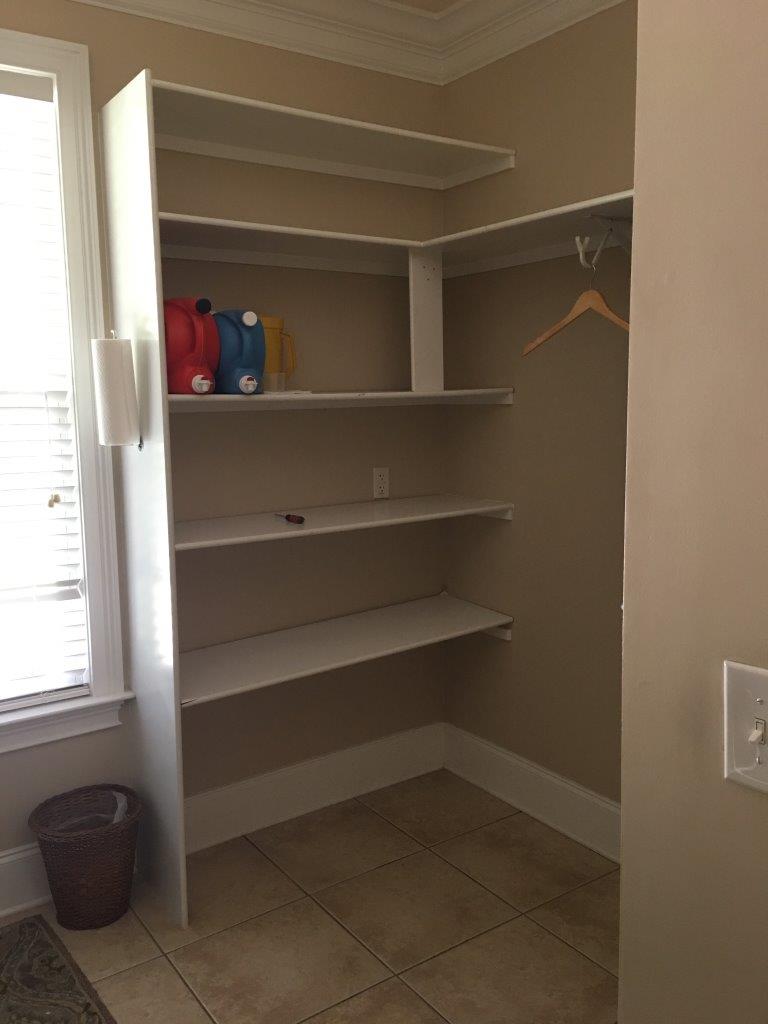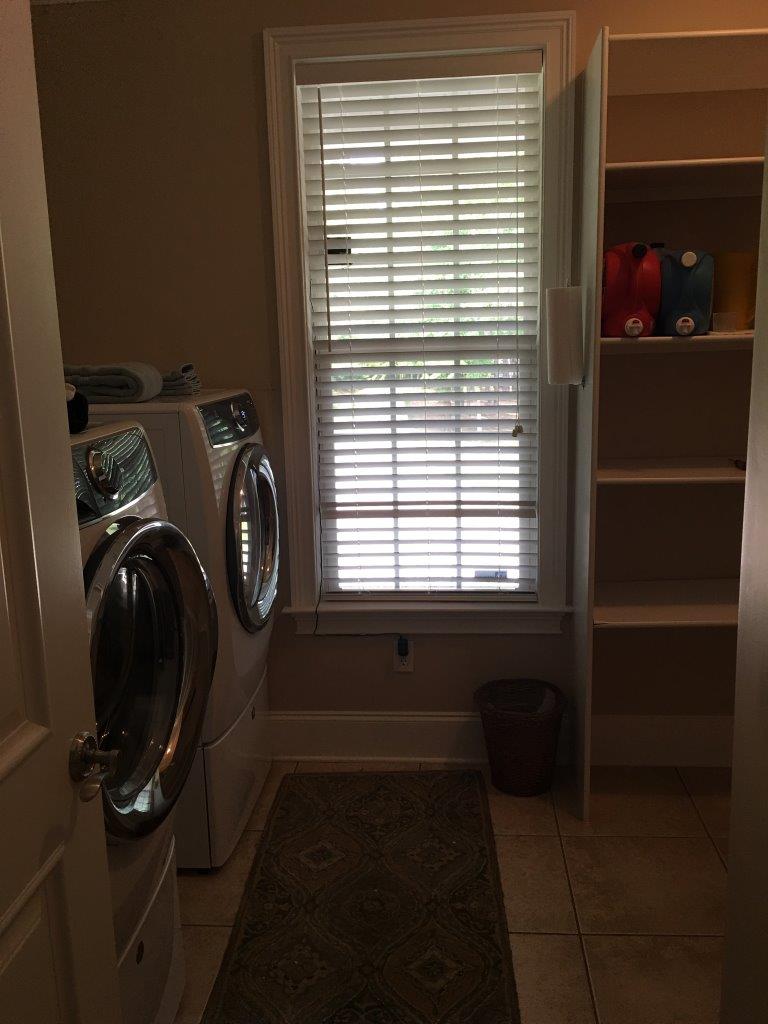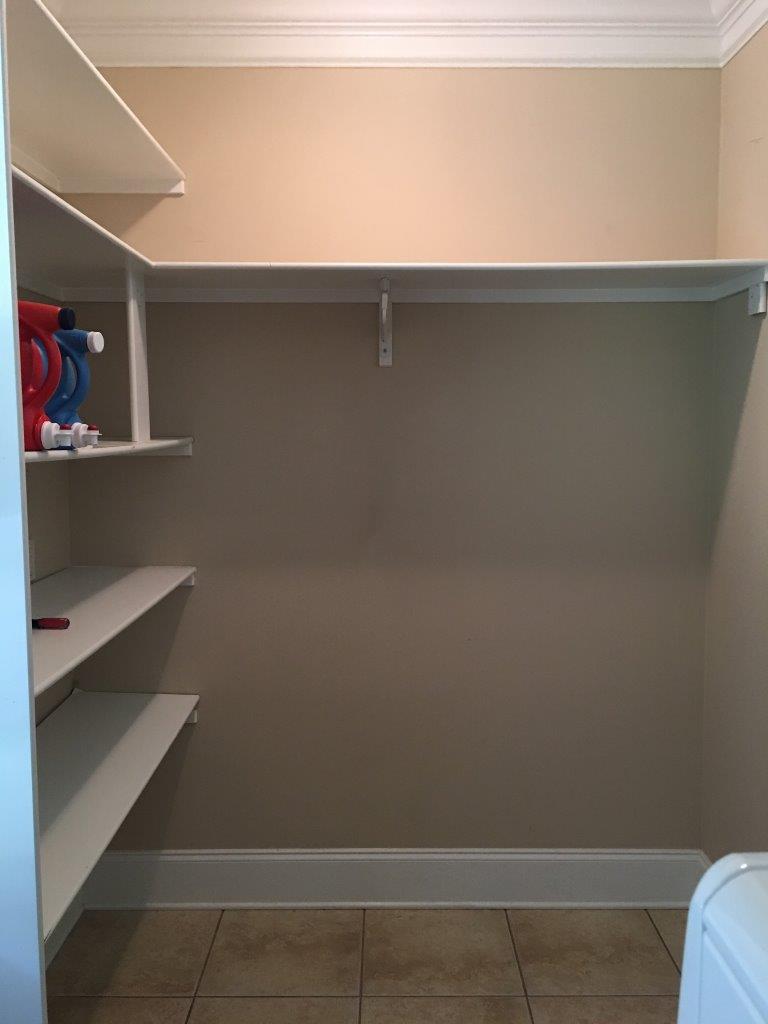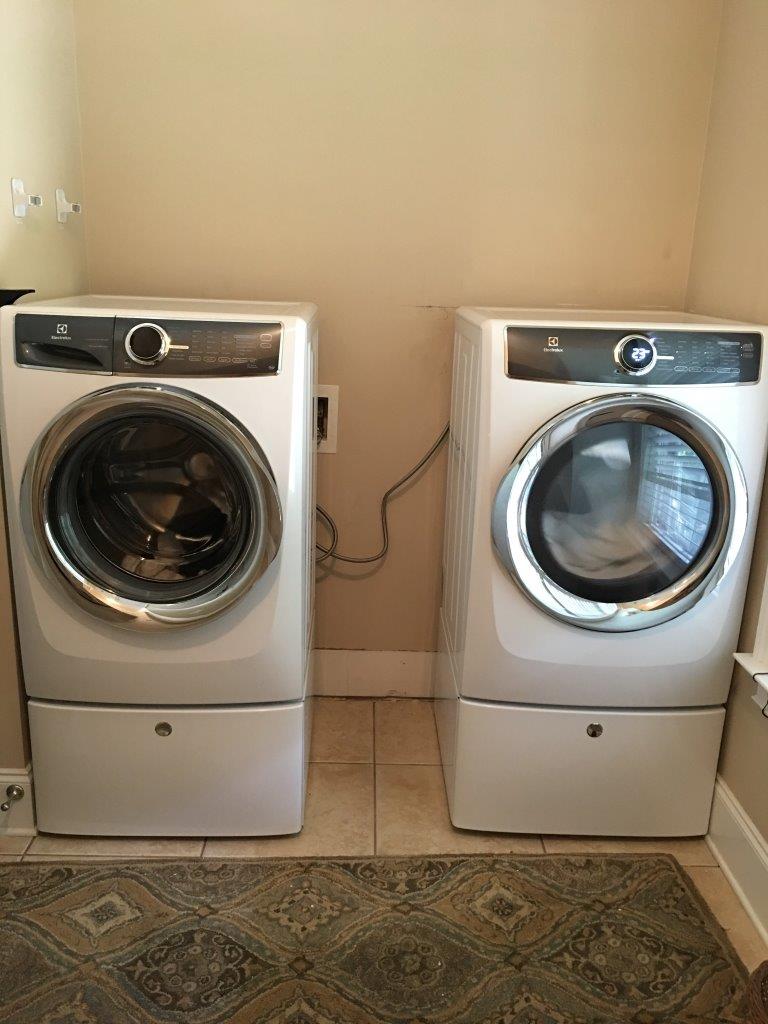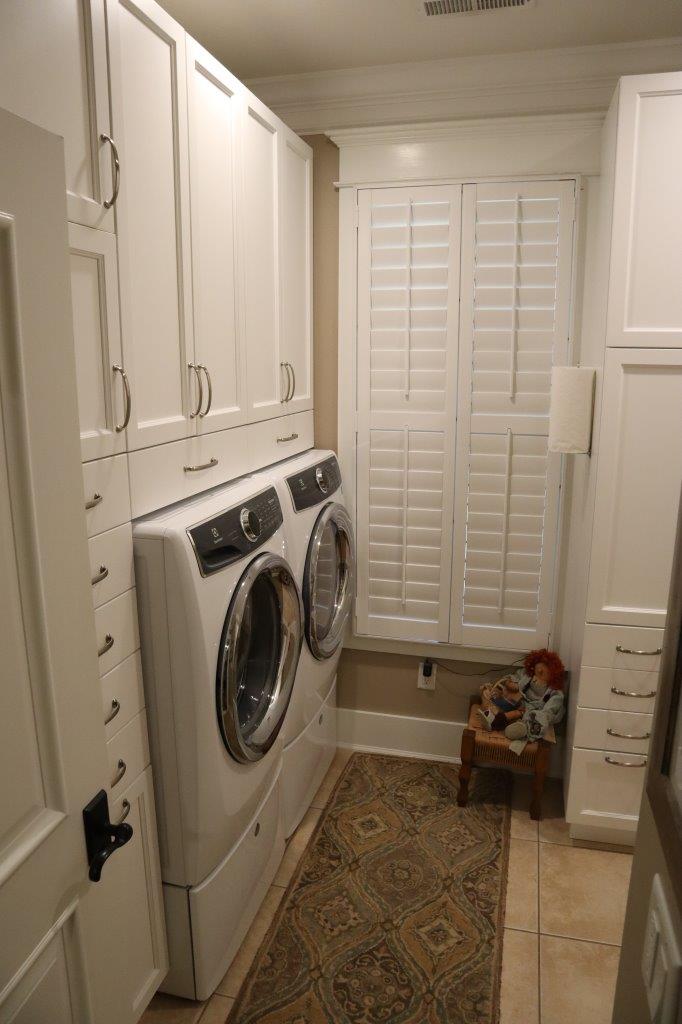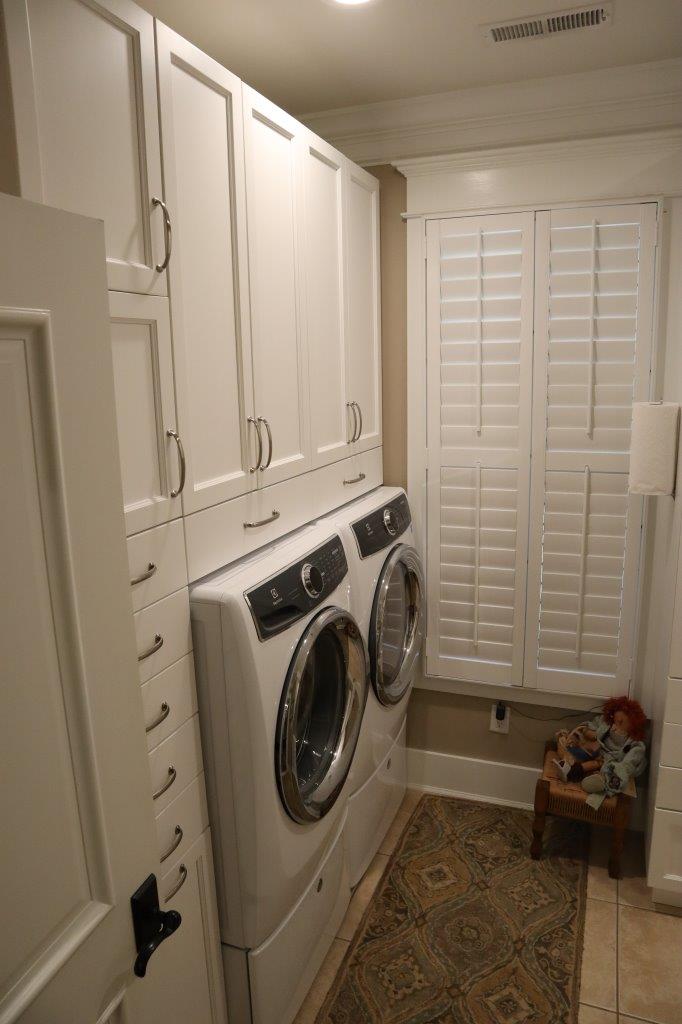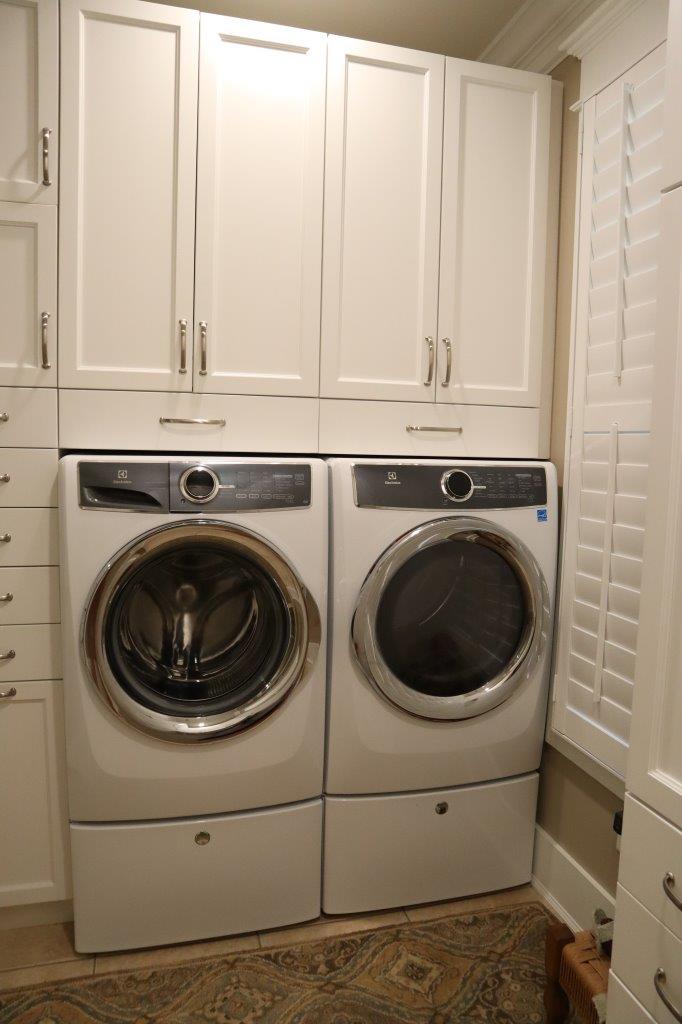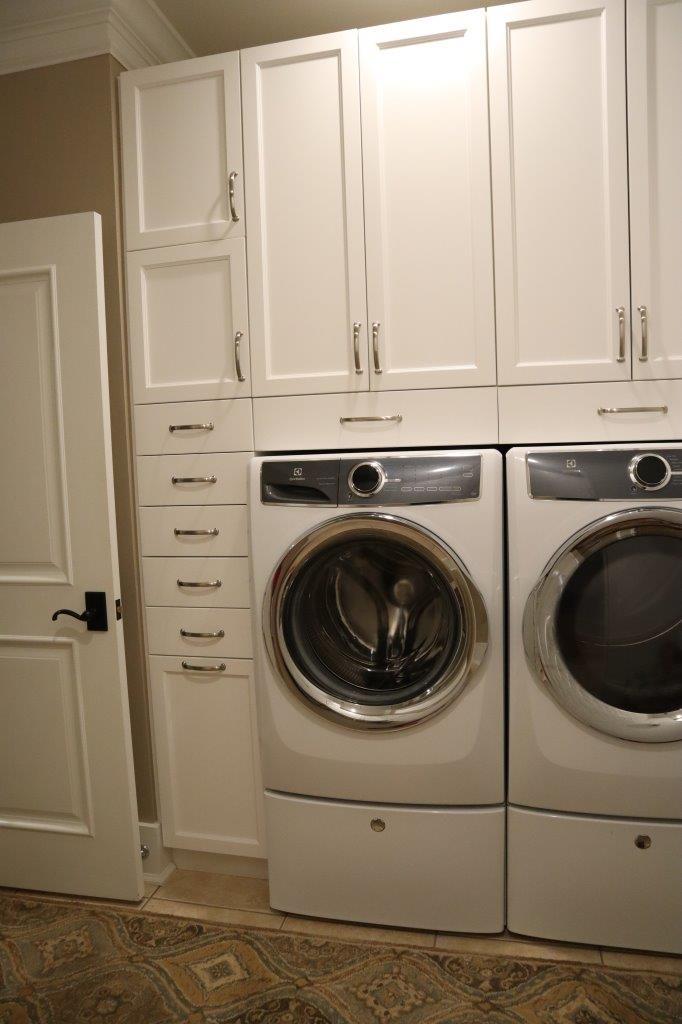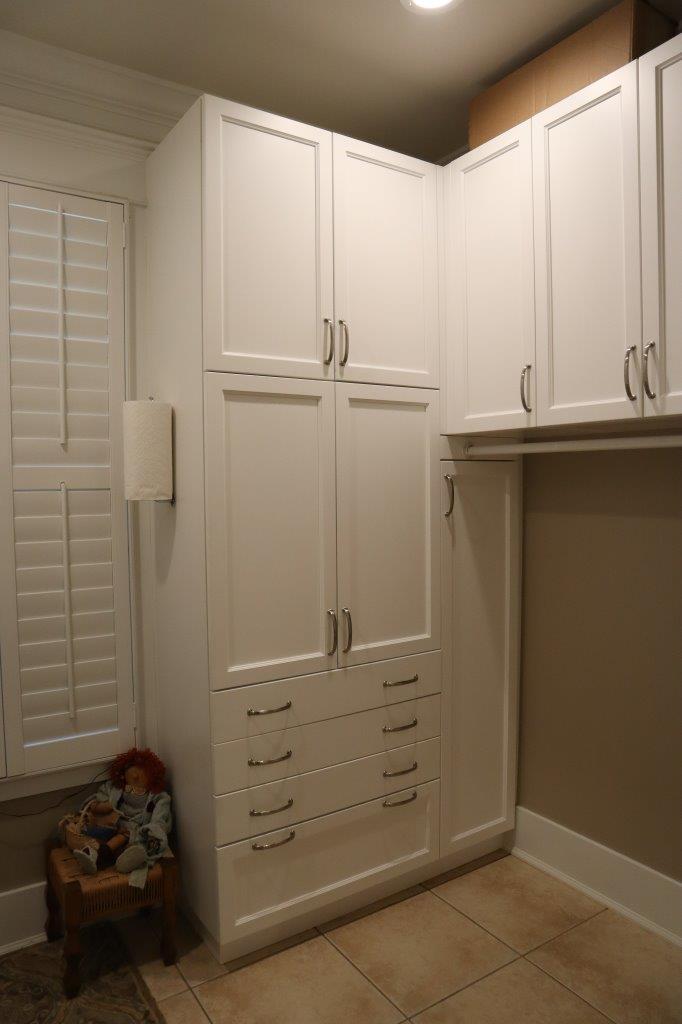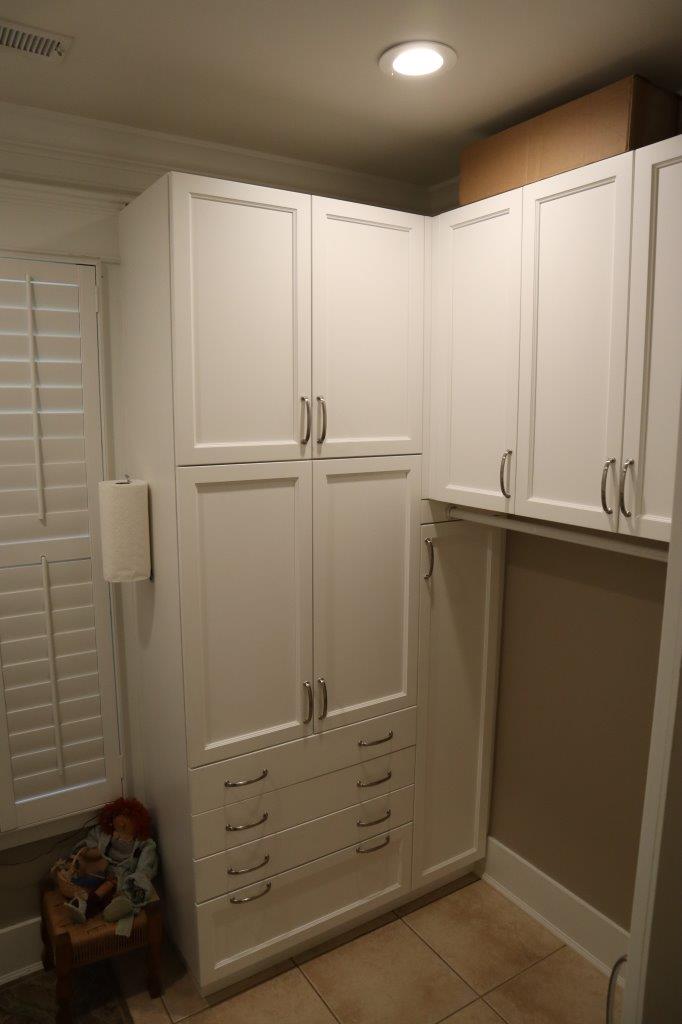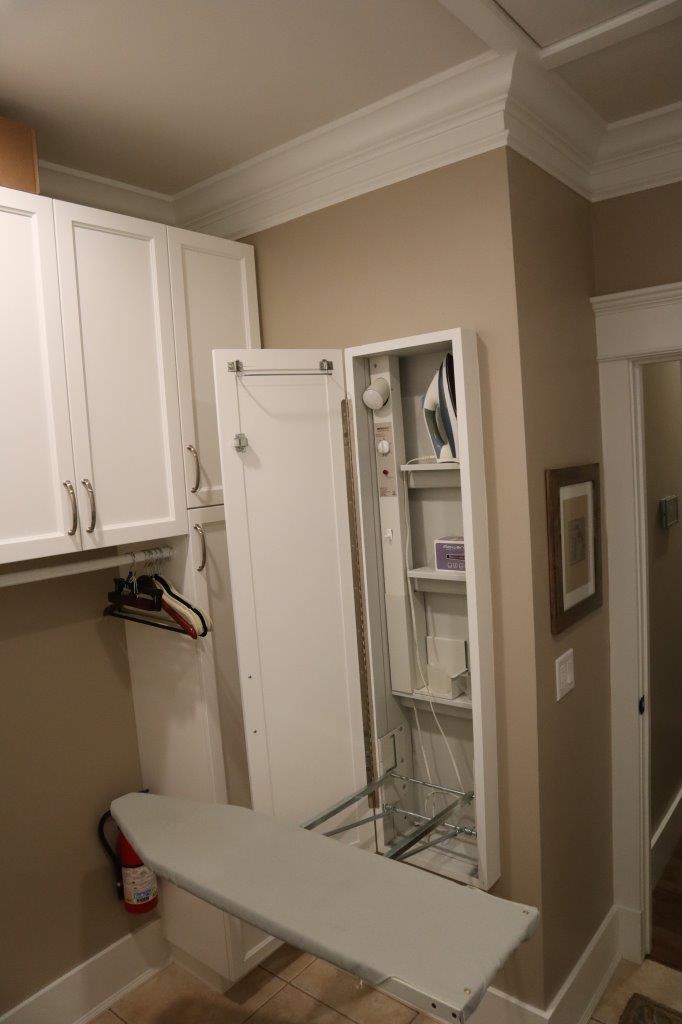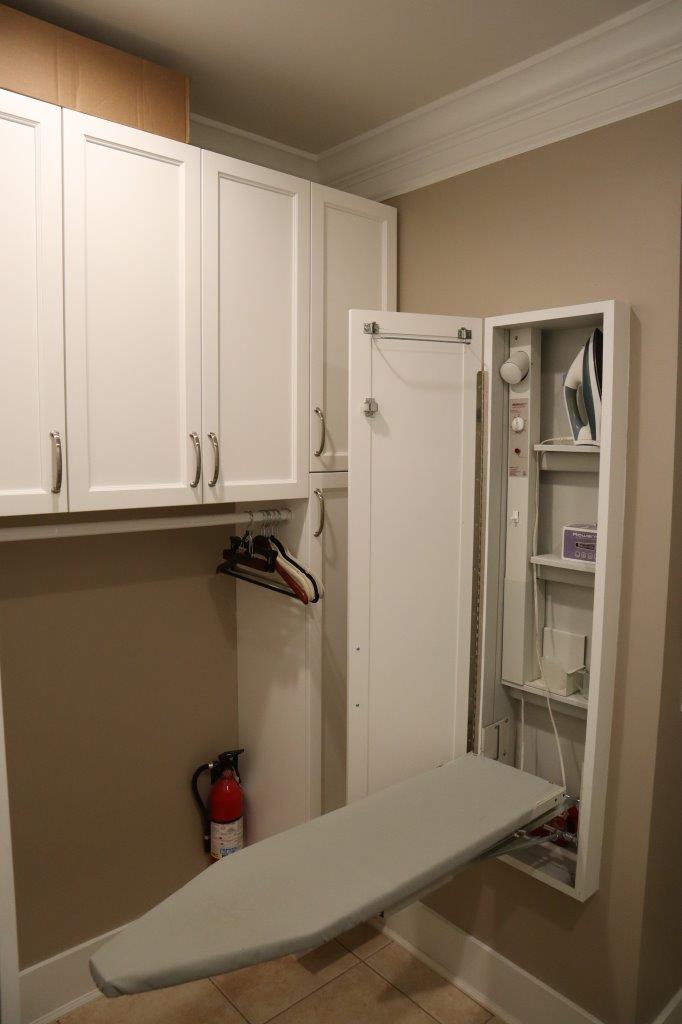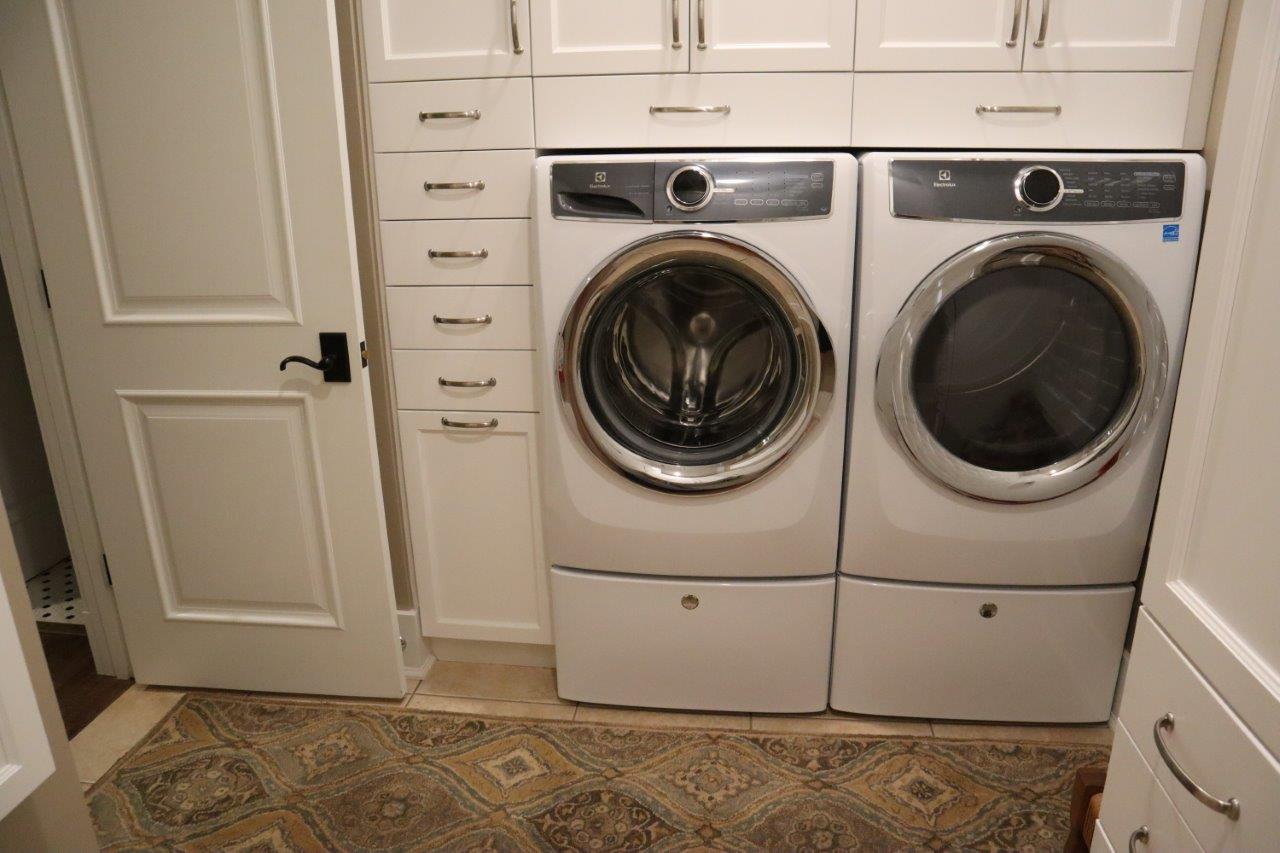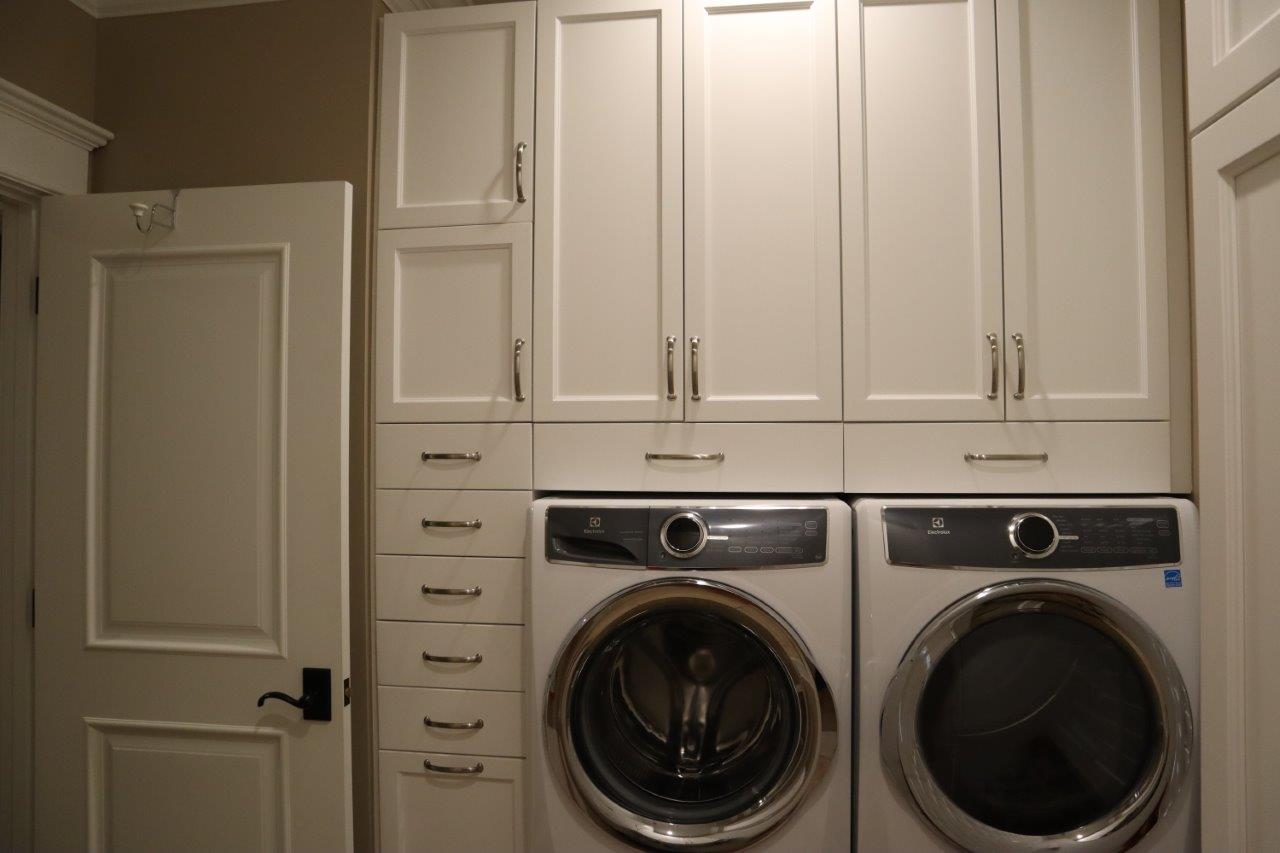 Not only did we want to use every inch of space, but also found an additional 15 inches of width where the washer and dryer space is. Notice the bank of smaller drawers and a built-in trash can left of the current washer and lots of deep cabinet storage above both units for bulk storage. The window wall was open shelves, which we converted to drawers on the bottom and storage above. The top drawer is actually a pullout folding table that opens to a table that is 52 inches long. The second drawer provides built-in tool storage for all the everyday tools you need at home. The other drawers neatly store batteries, light bulbs, and miscellaneous items. The next wall has abundant wall cabinet storage with a long rod below. The door on the right houses various types of flours in large airtight containers on pullout shelves, as this homeowner is also a baker. Finally, the last wall hides a built-in ironing board with work light, shelf for spray starch, and a shelf for the hot iron. This compartment includes a timer and automatic shutoff switch, should one forget to turn off the iron.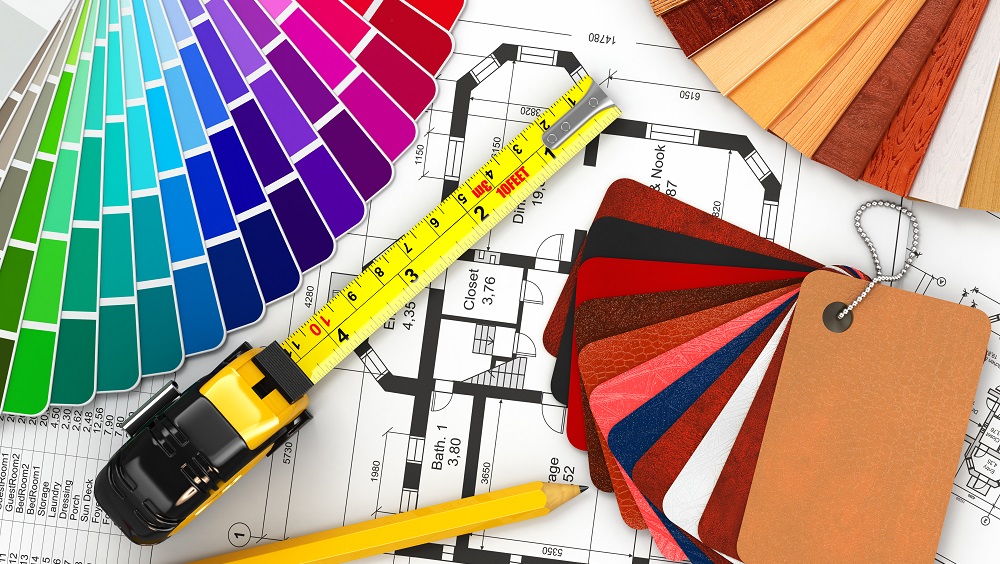 Need help with your project?
Whether you've got a big idea or need some inspiration with a project, we are here to help you create your dream space.
We believe in the importance of relationships between our team and our clients.
Our diverse design team allows each project to come together seamlessly. Our team is made up of talented professionals with varied backgrounds and training, including interior design, kitchen design, drafting, building, contracting, and installation.