Island Retreat
The Humble Beginnings: A traditional kitchen and desk within the kitchen space that served little purpose.
The Dream: More storage with a lighter look and feel for this oceanfront home that entertains.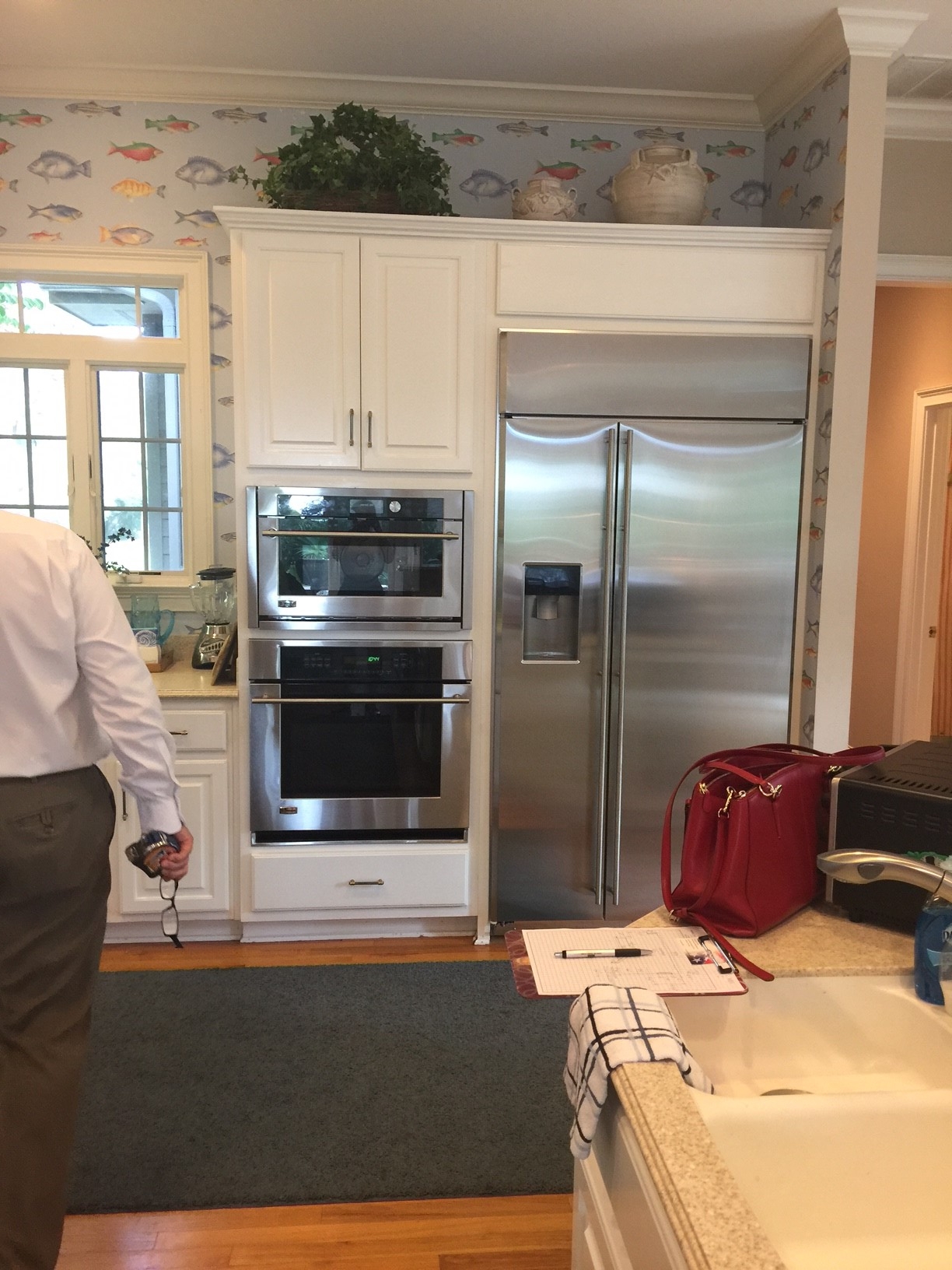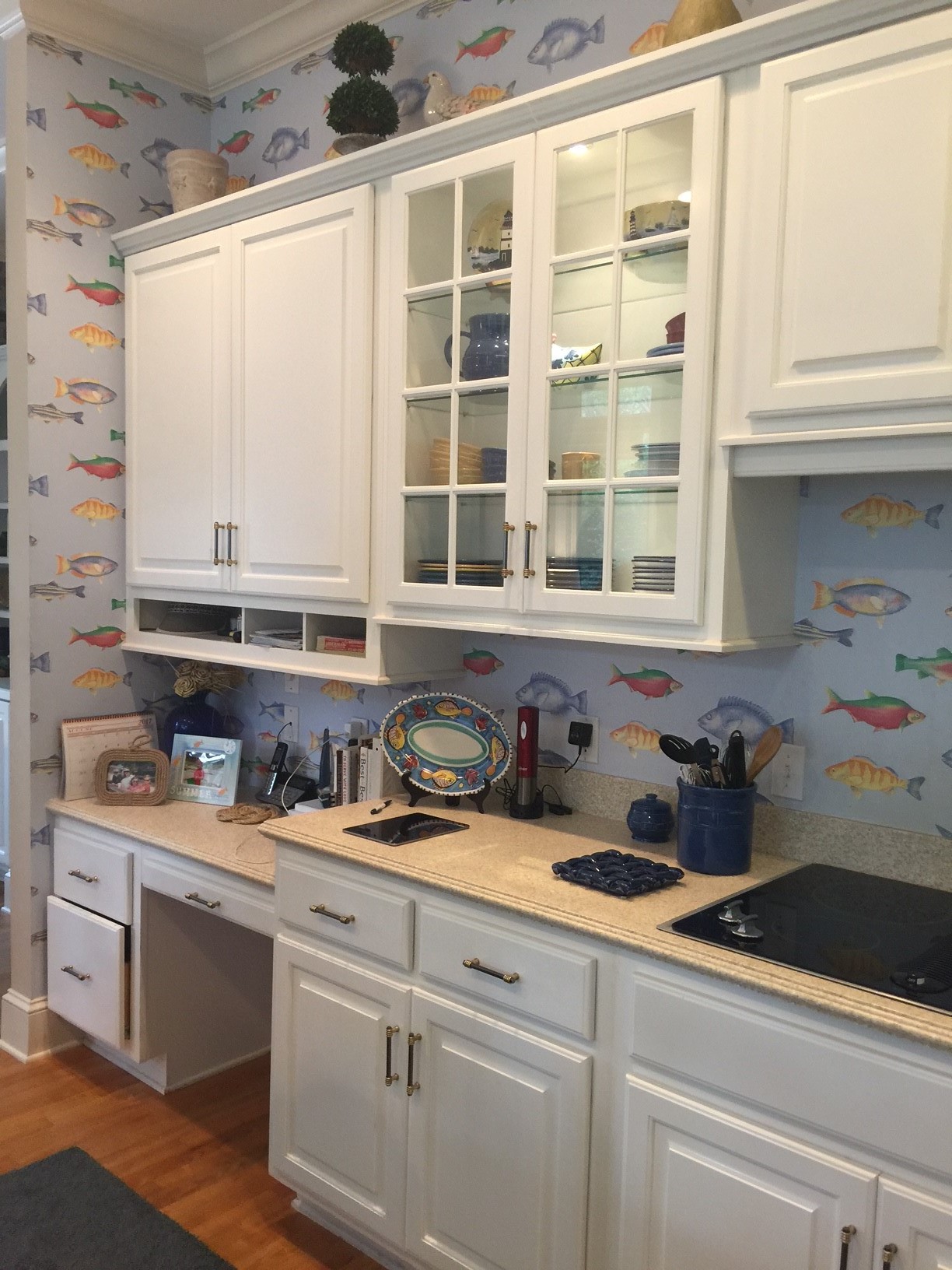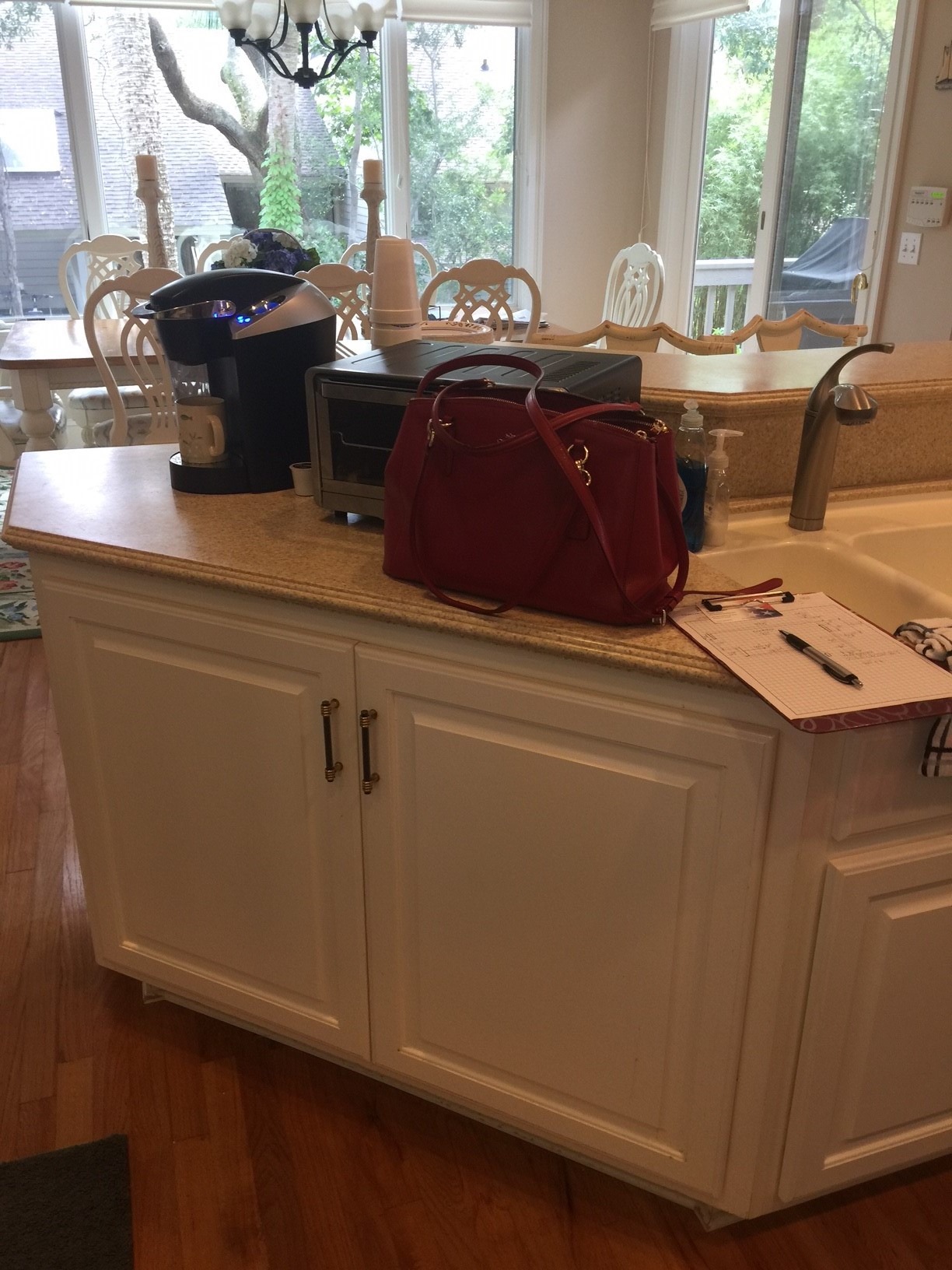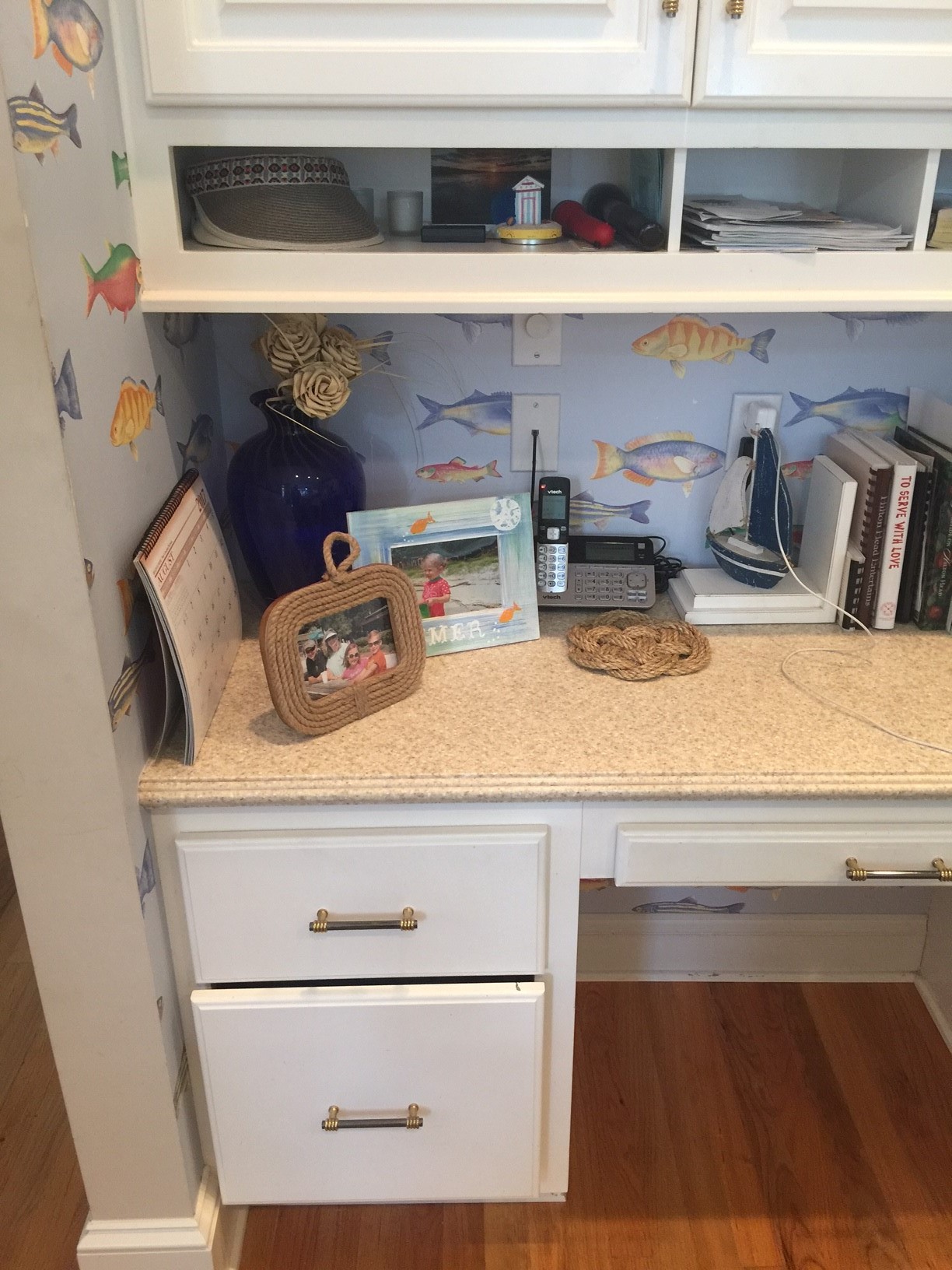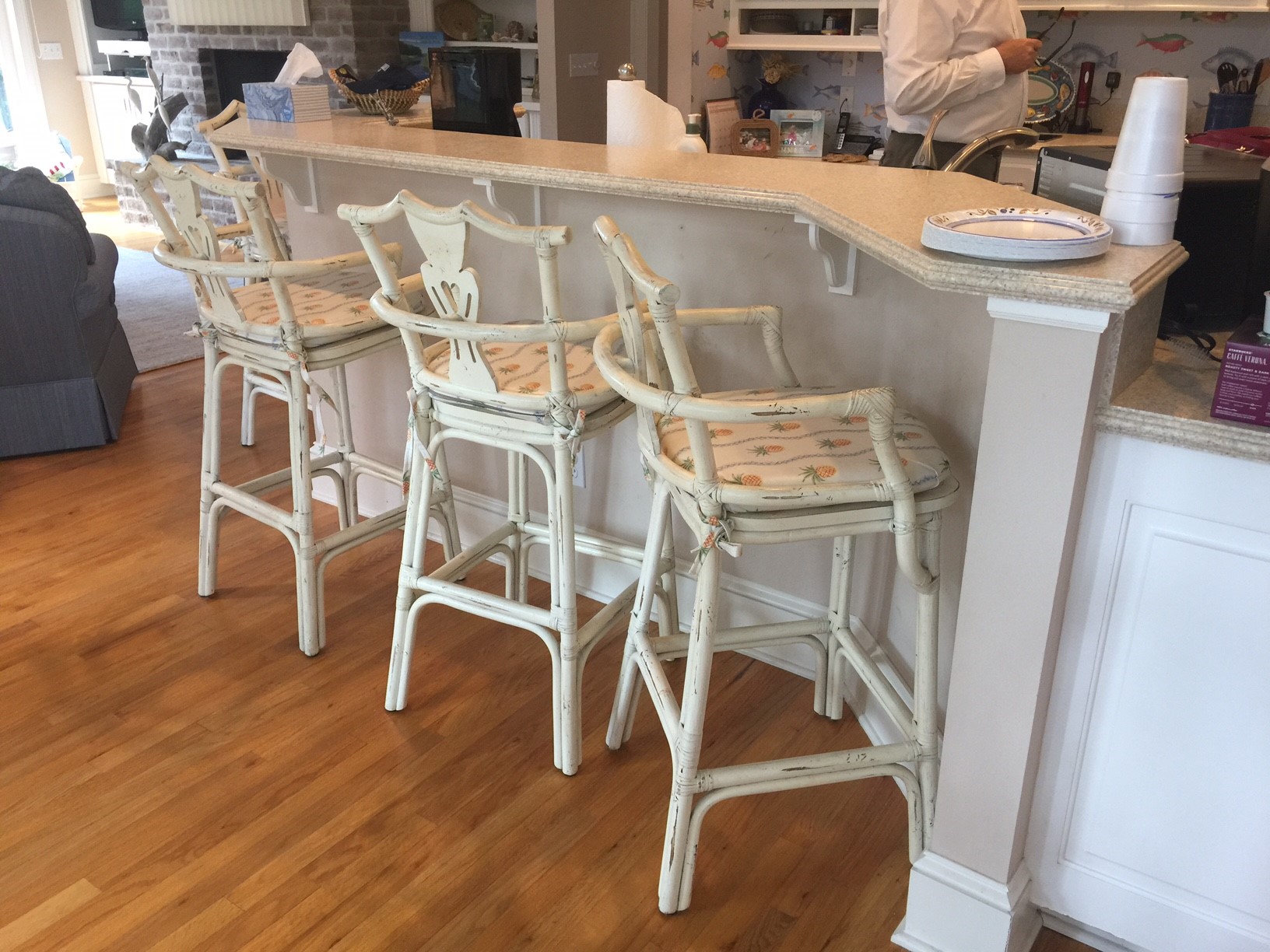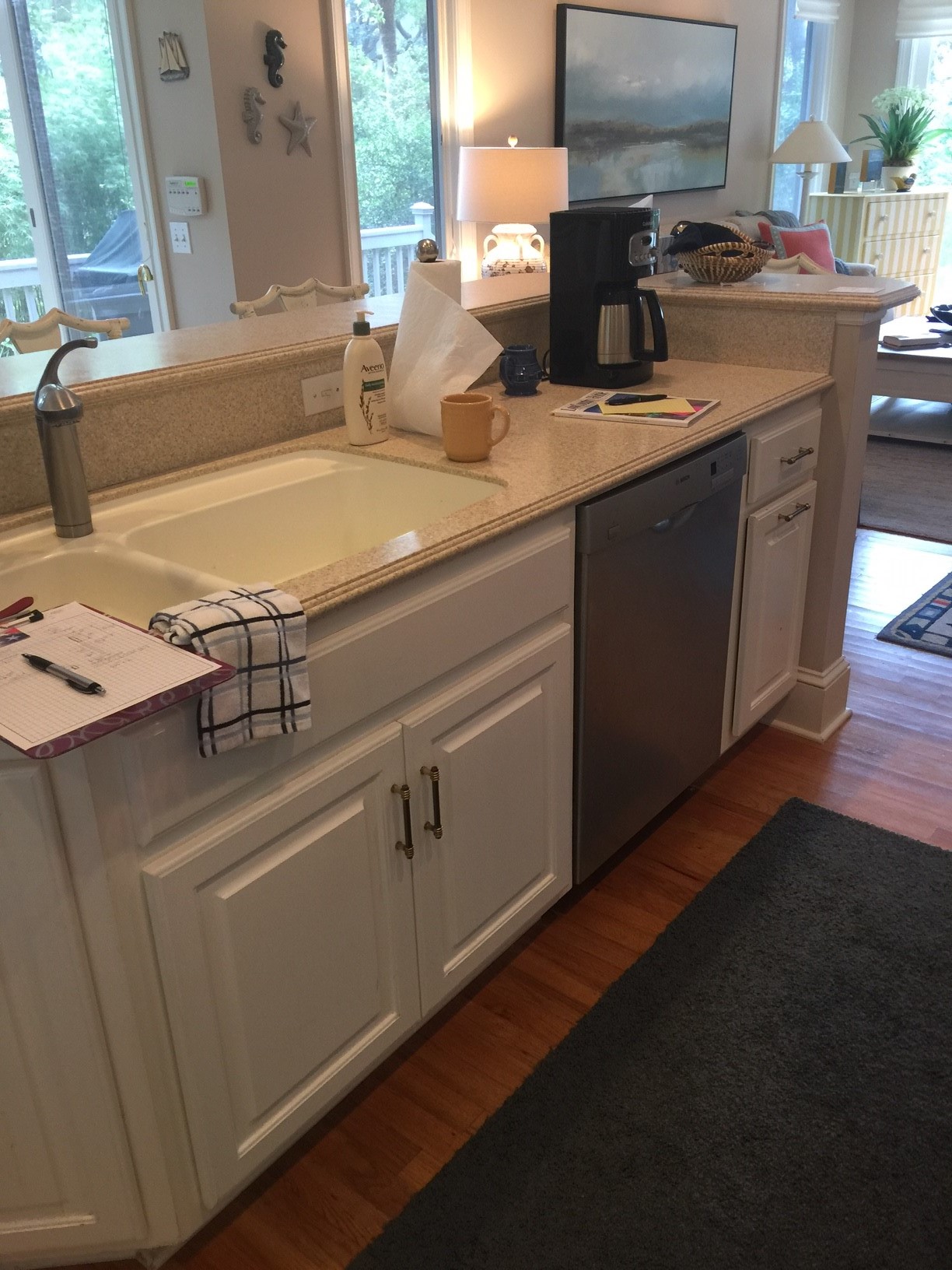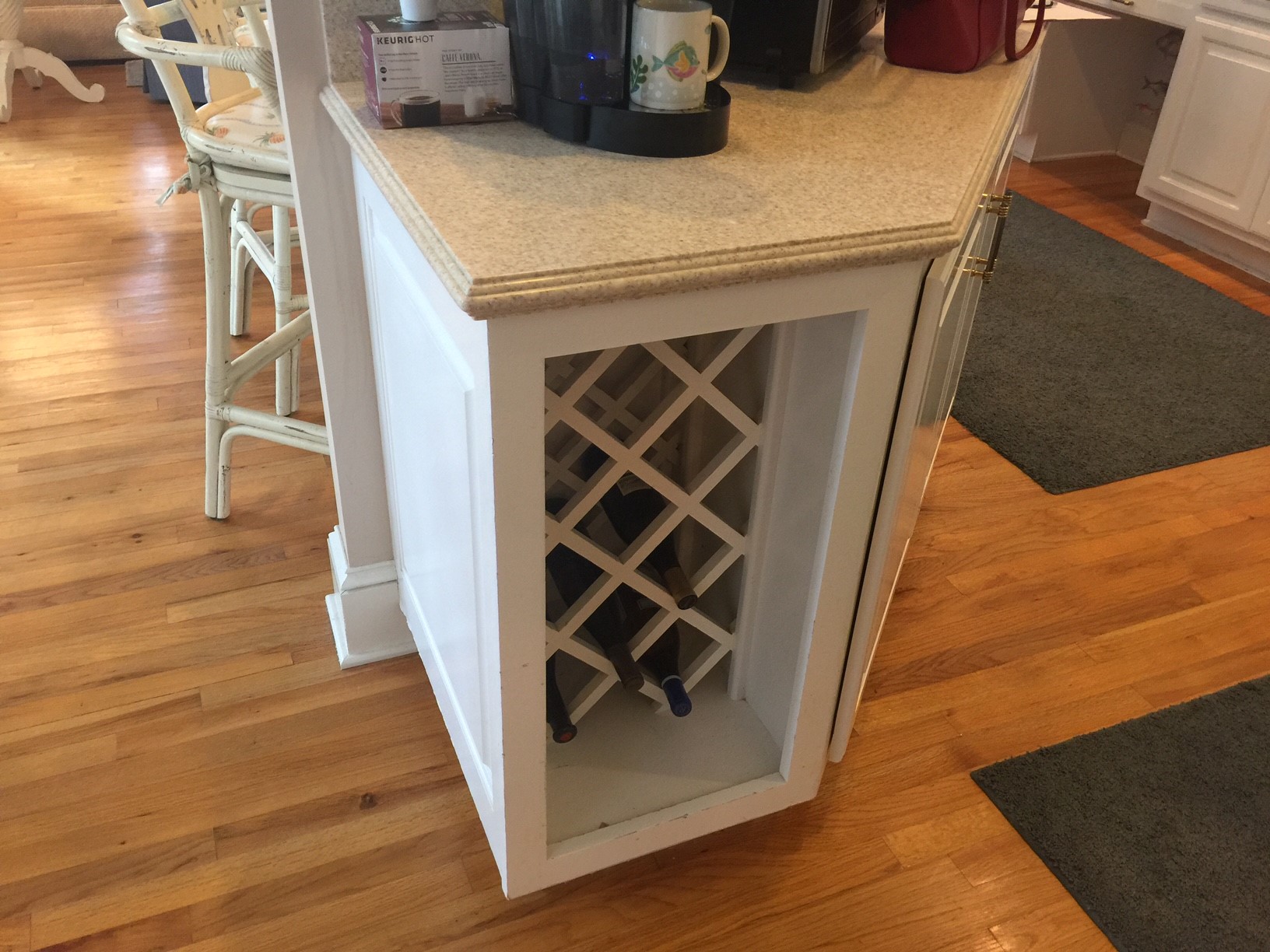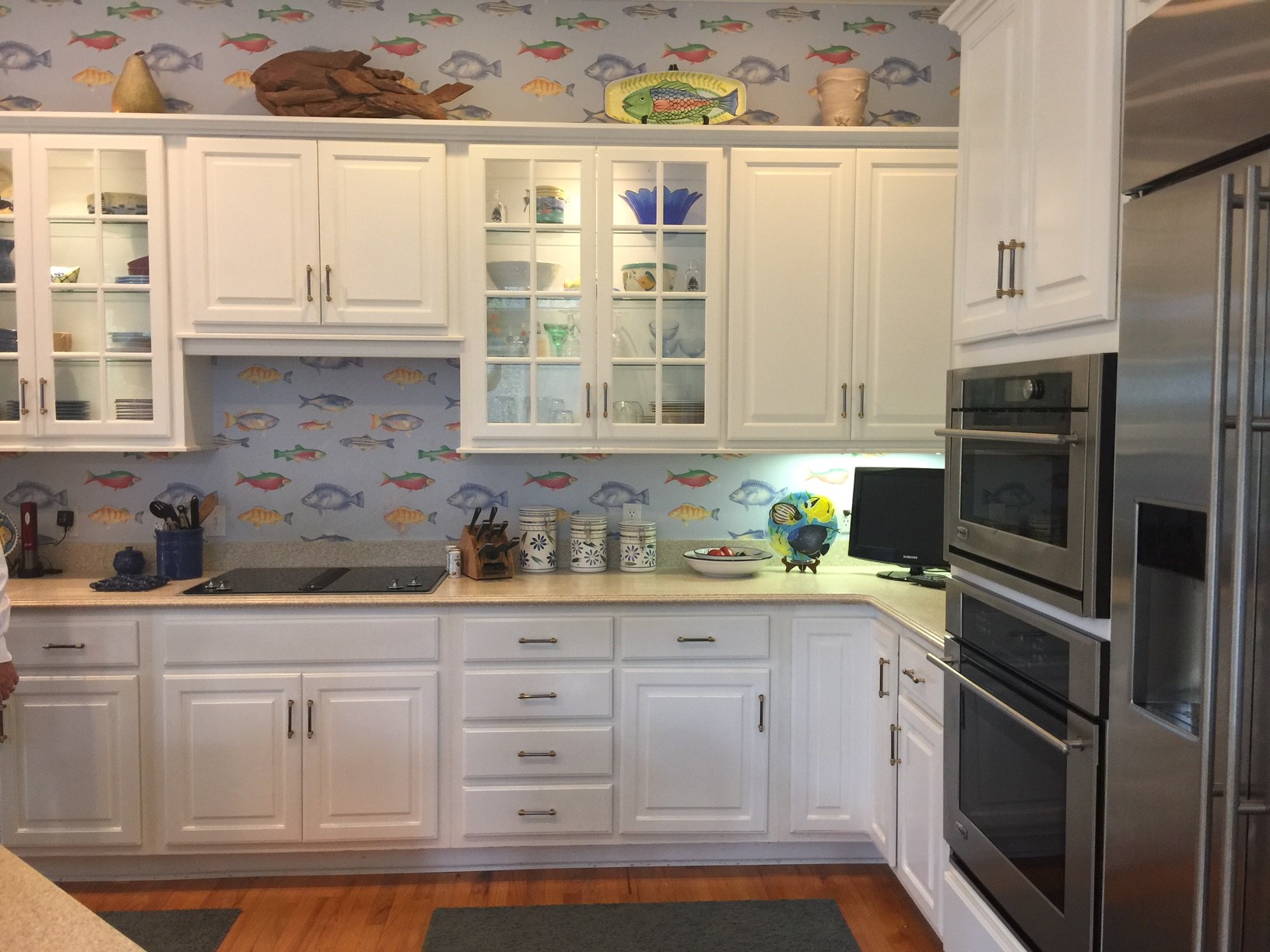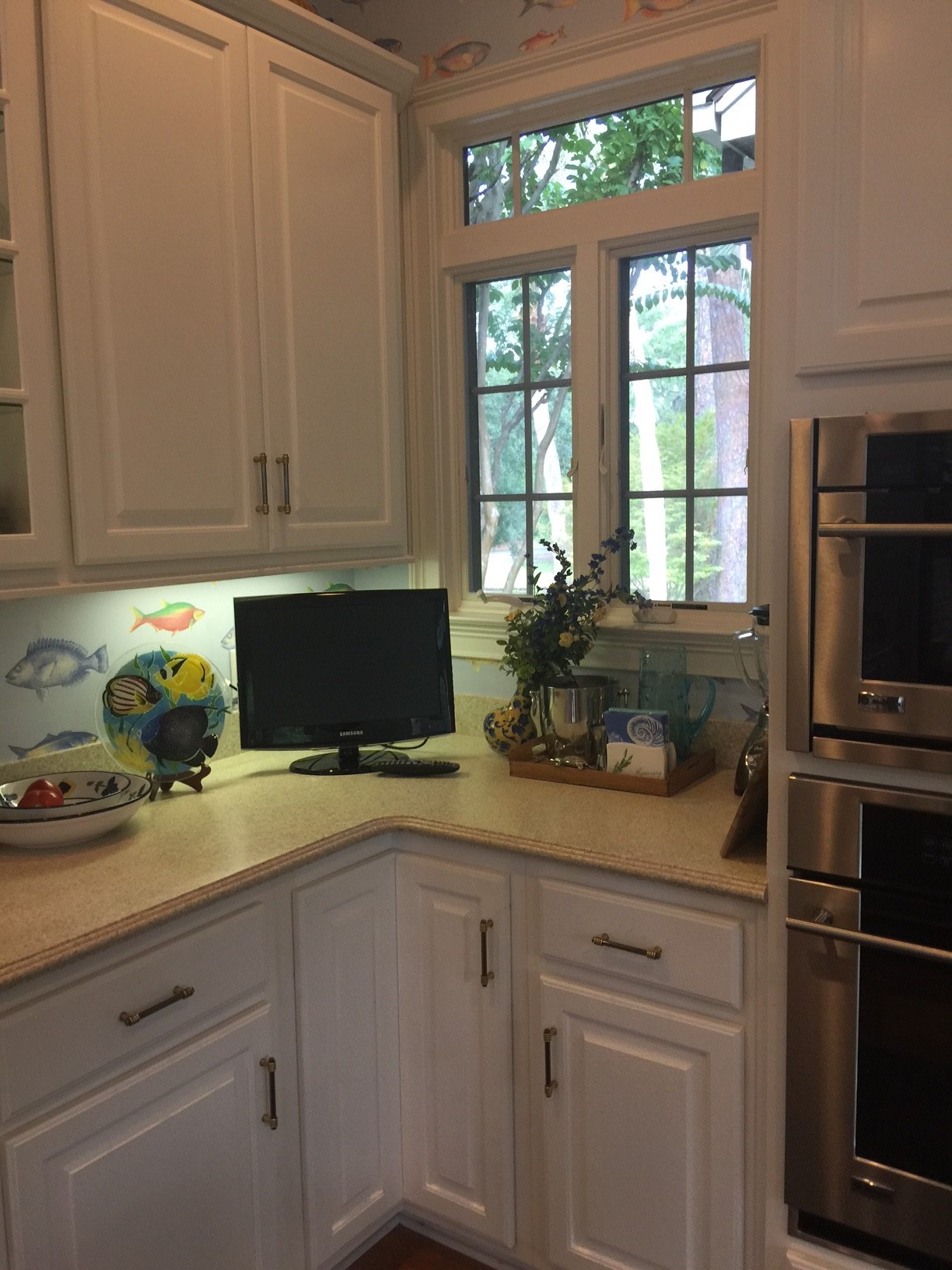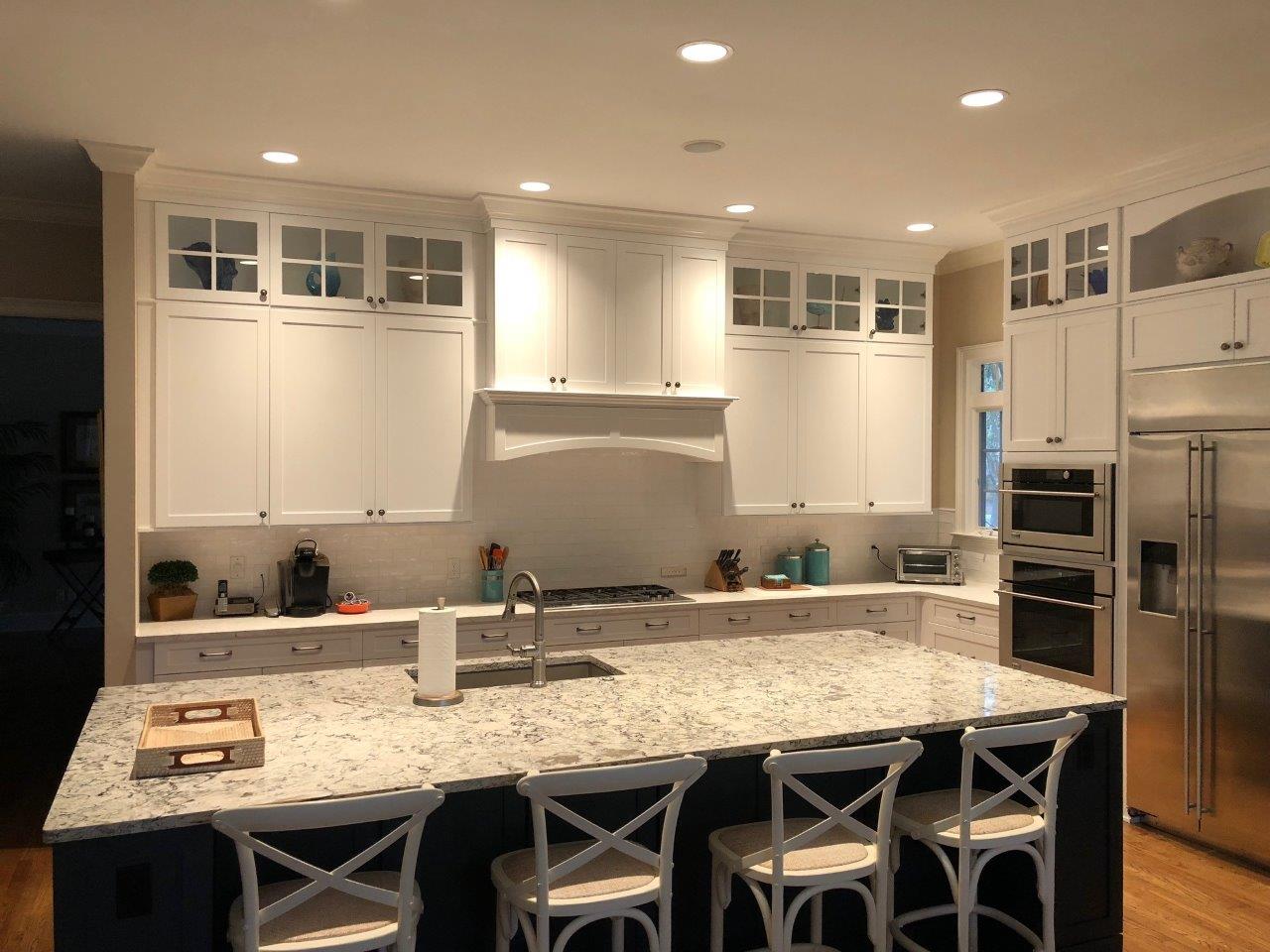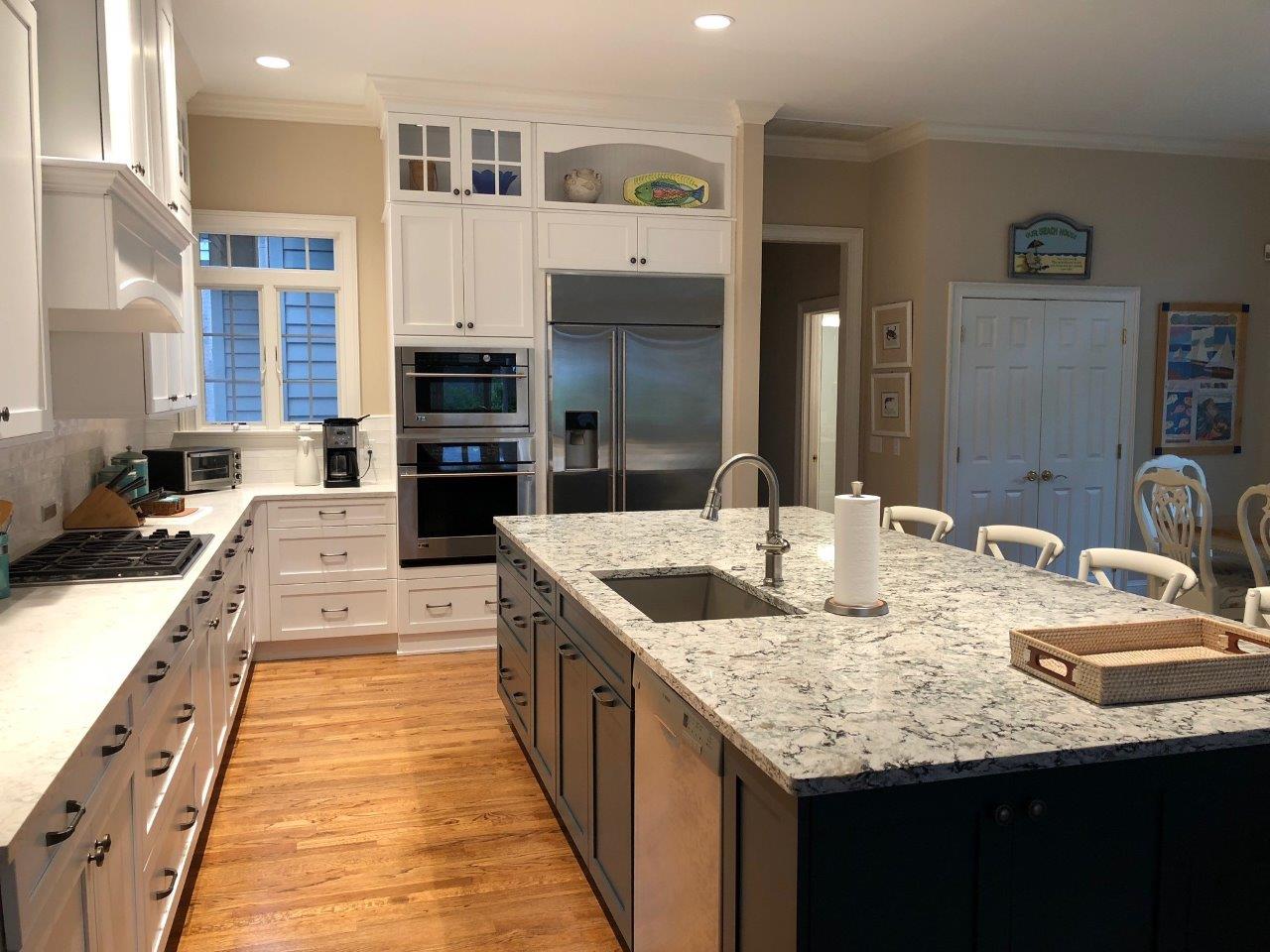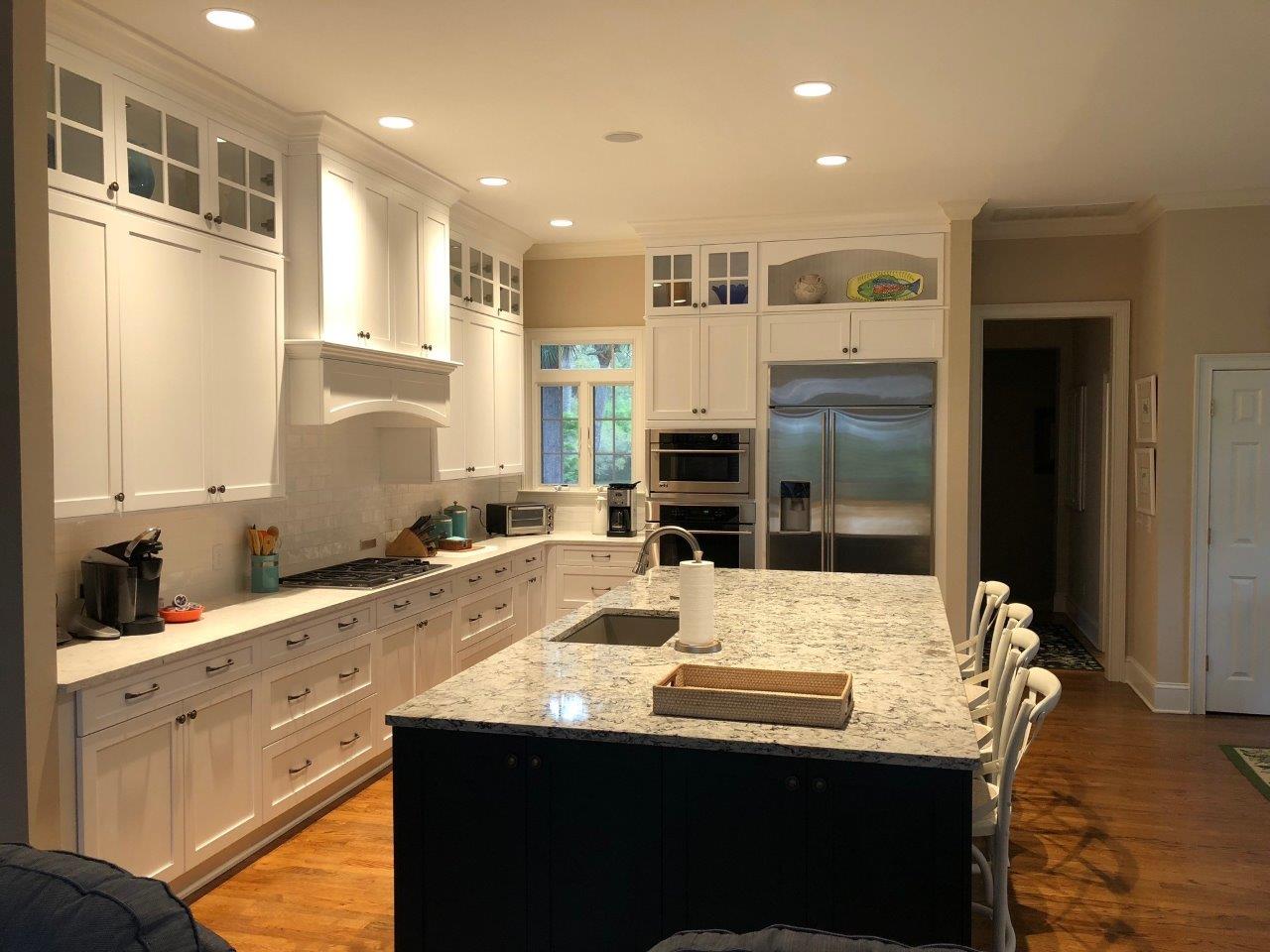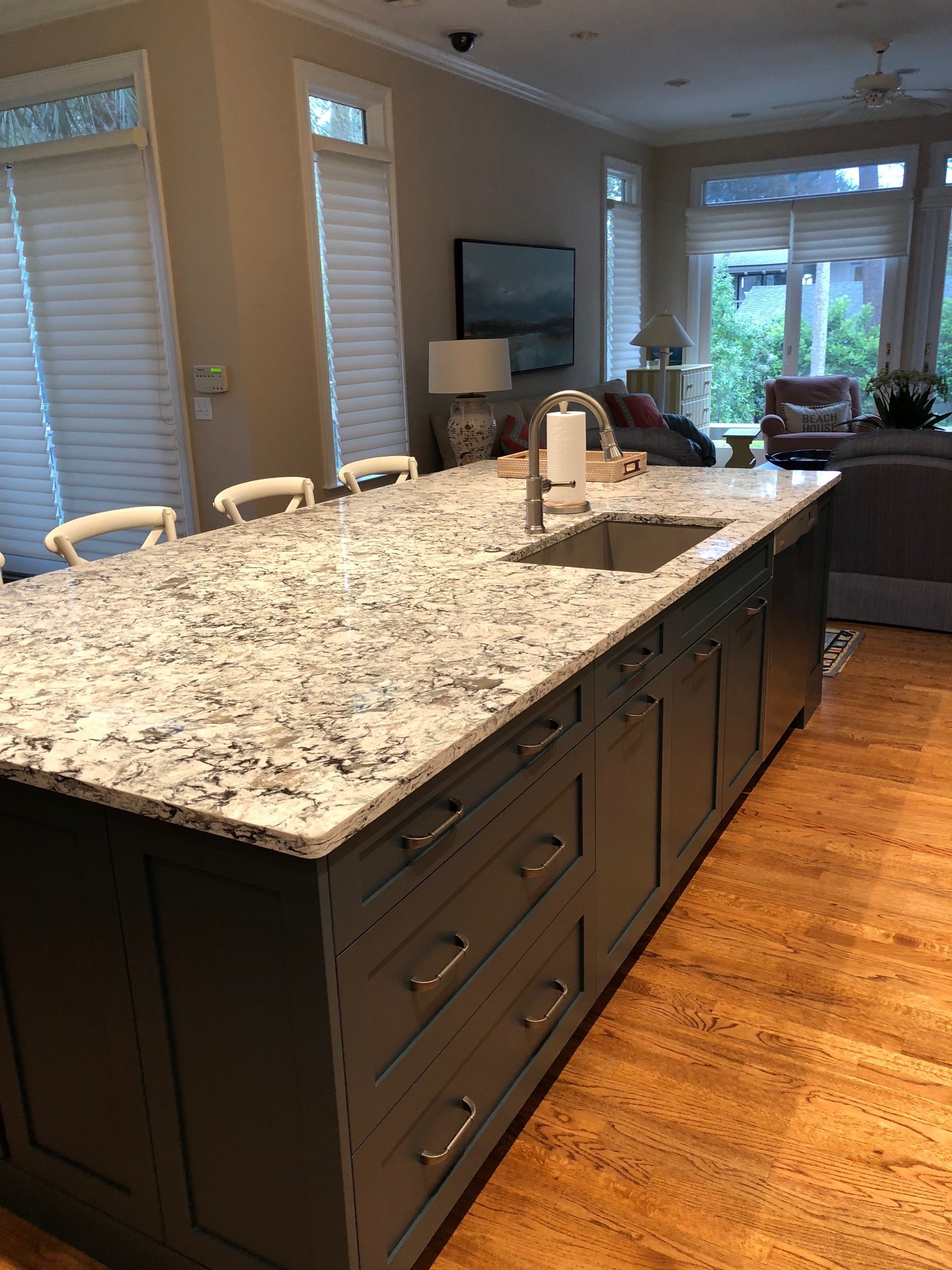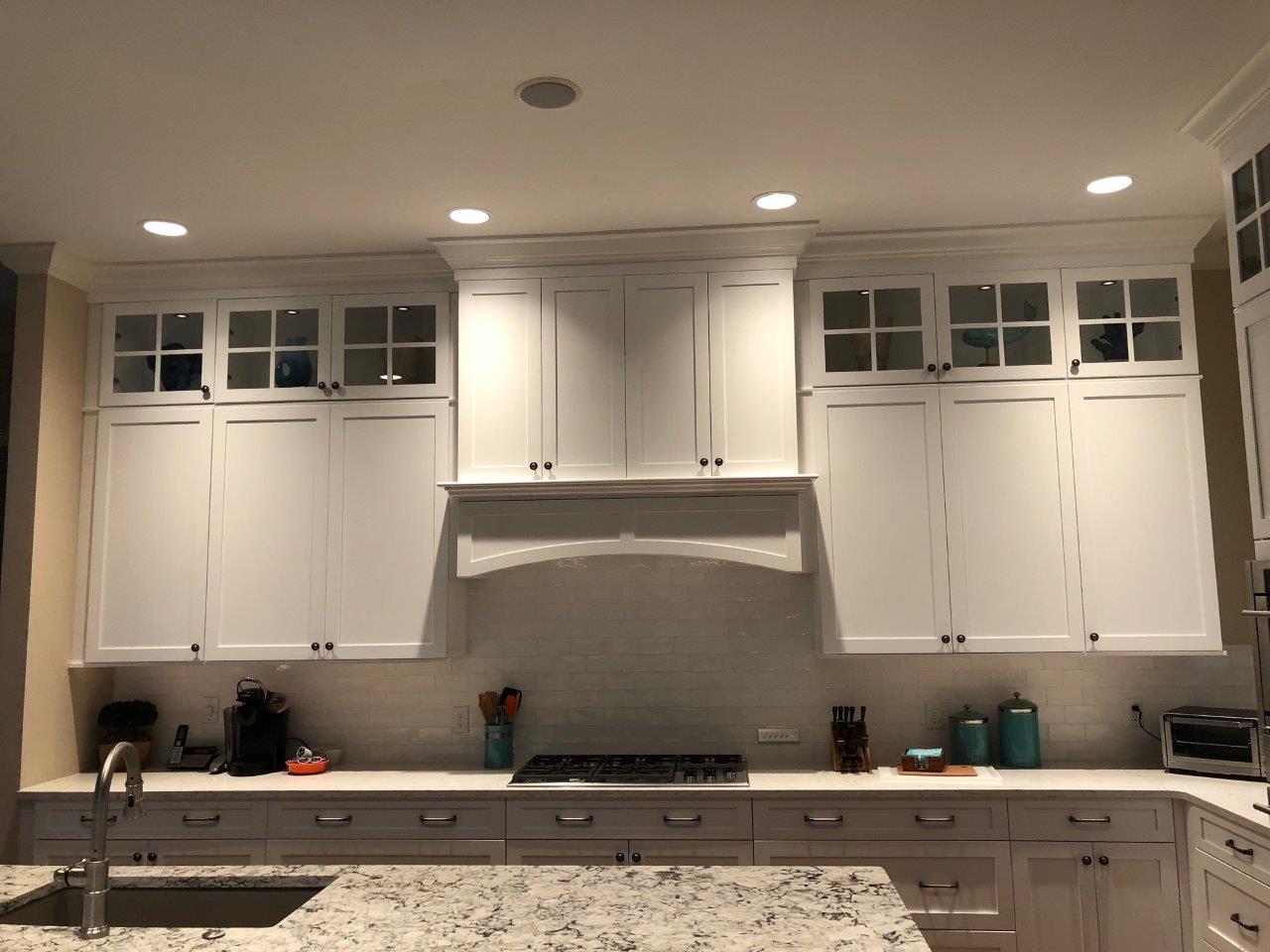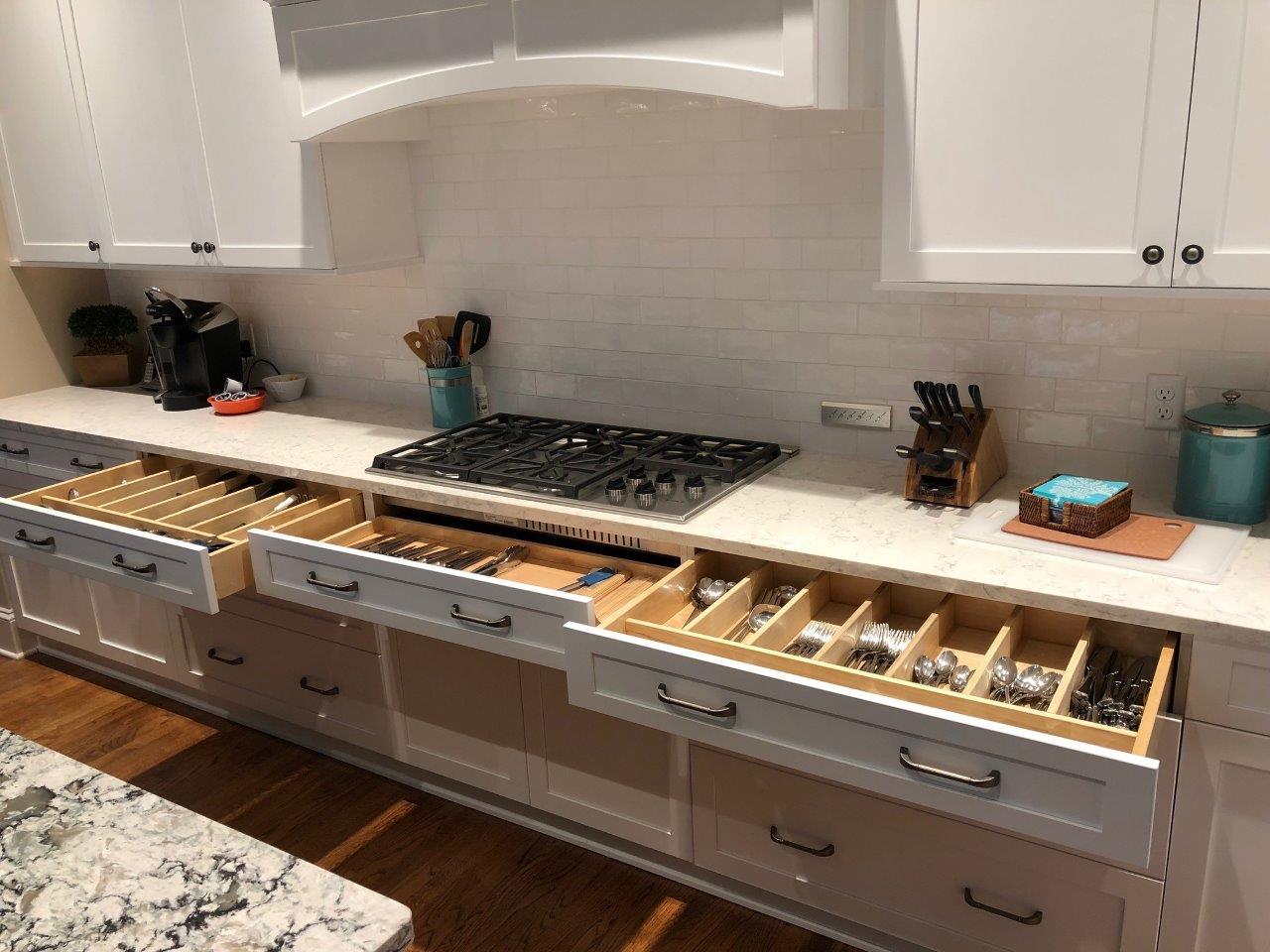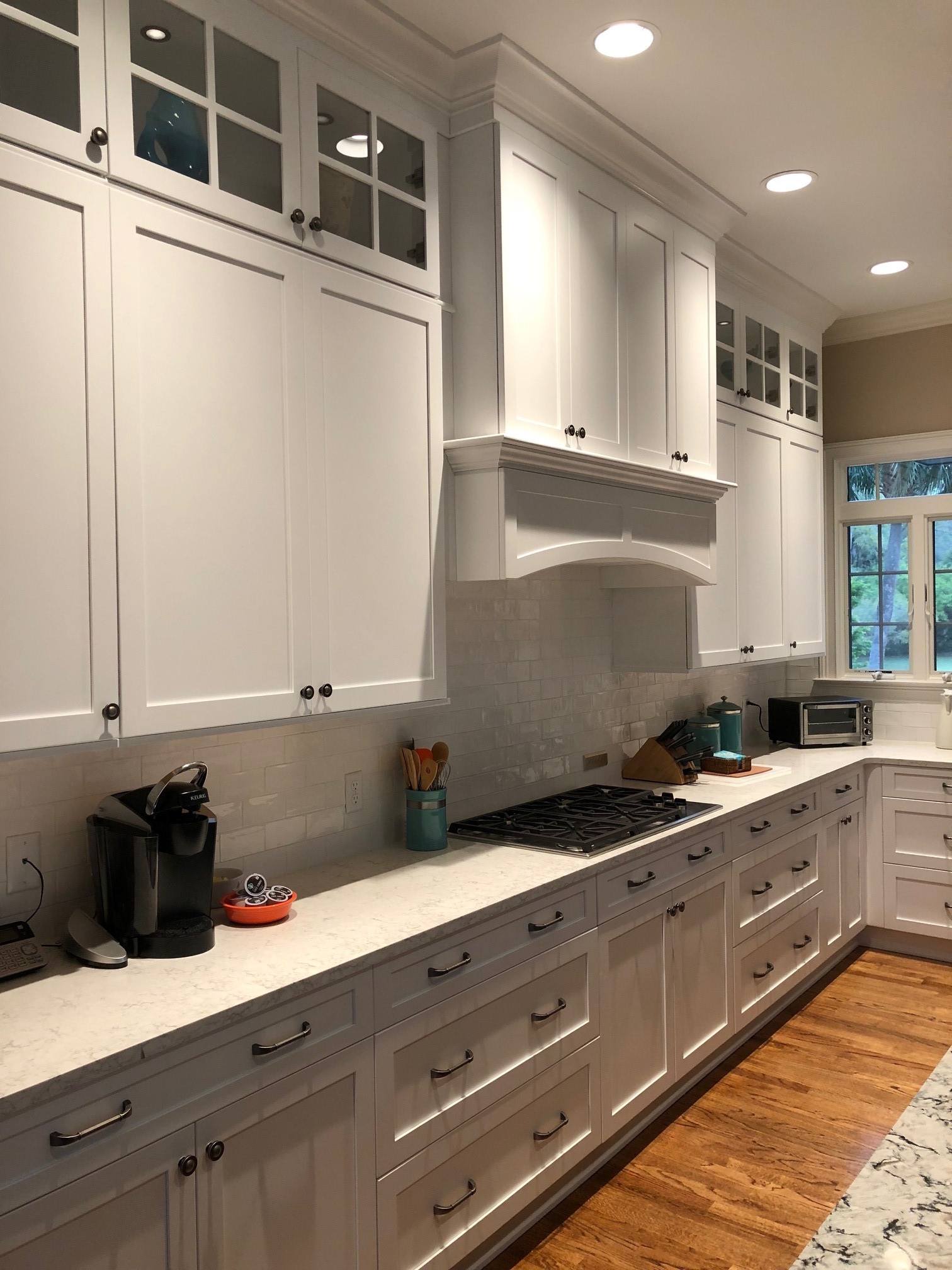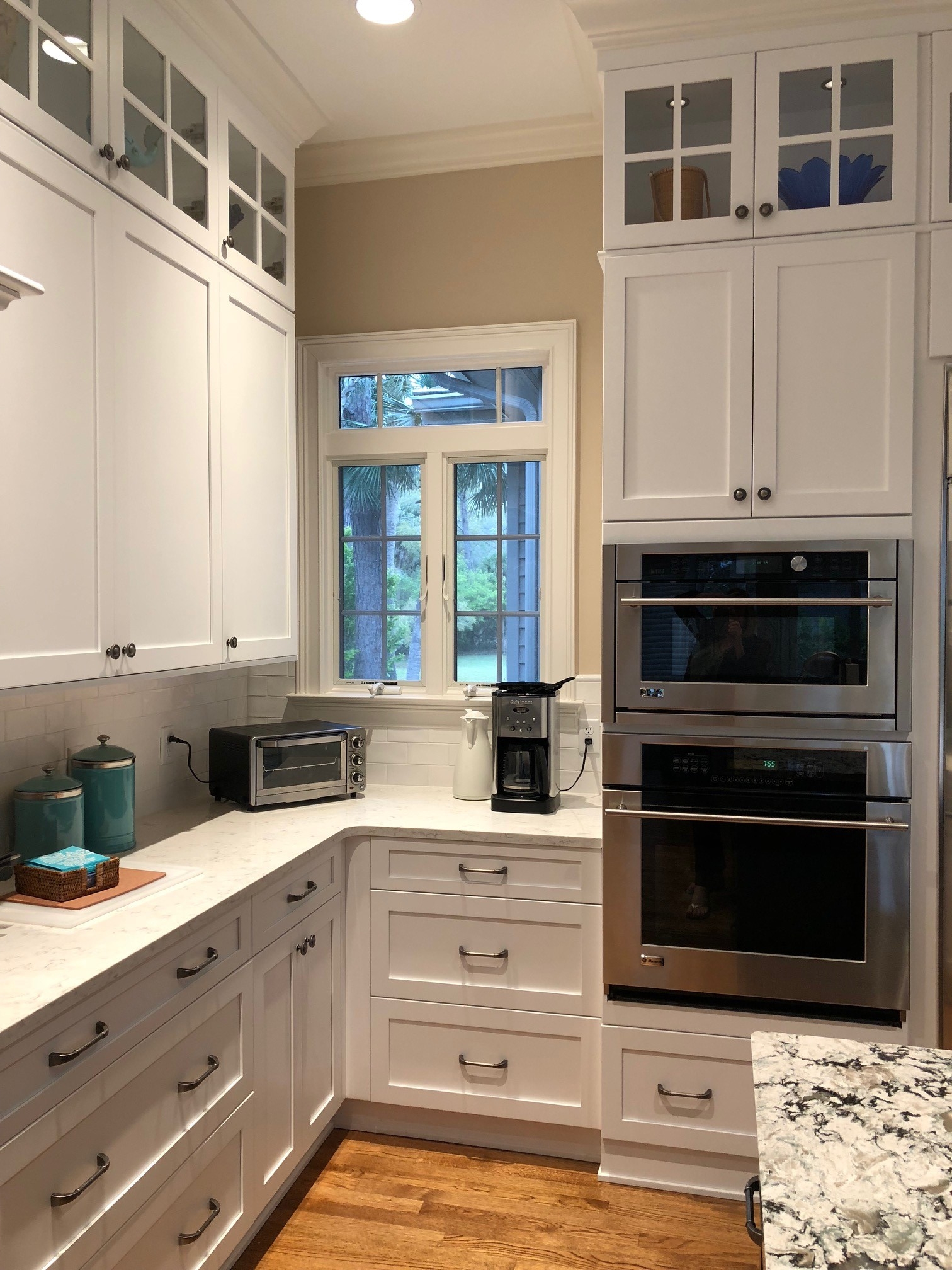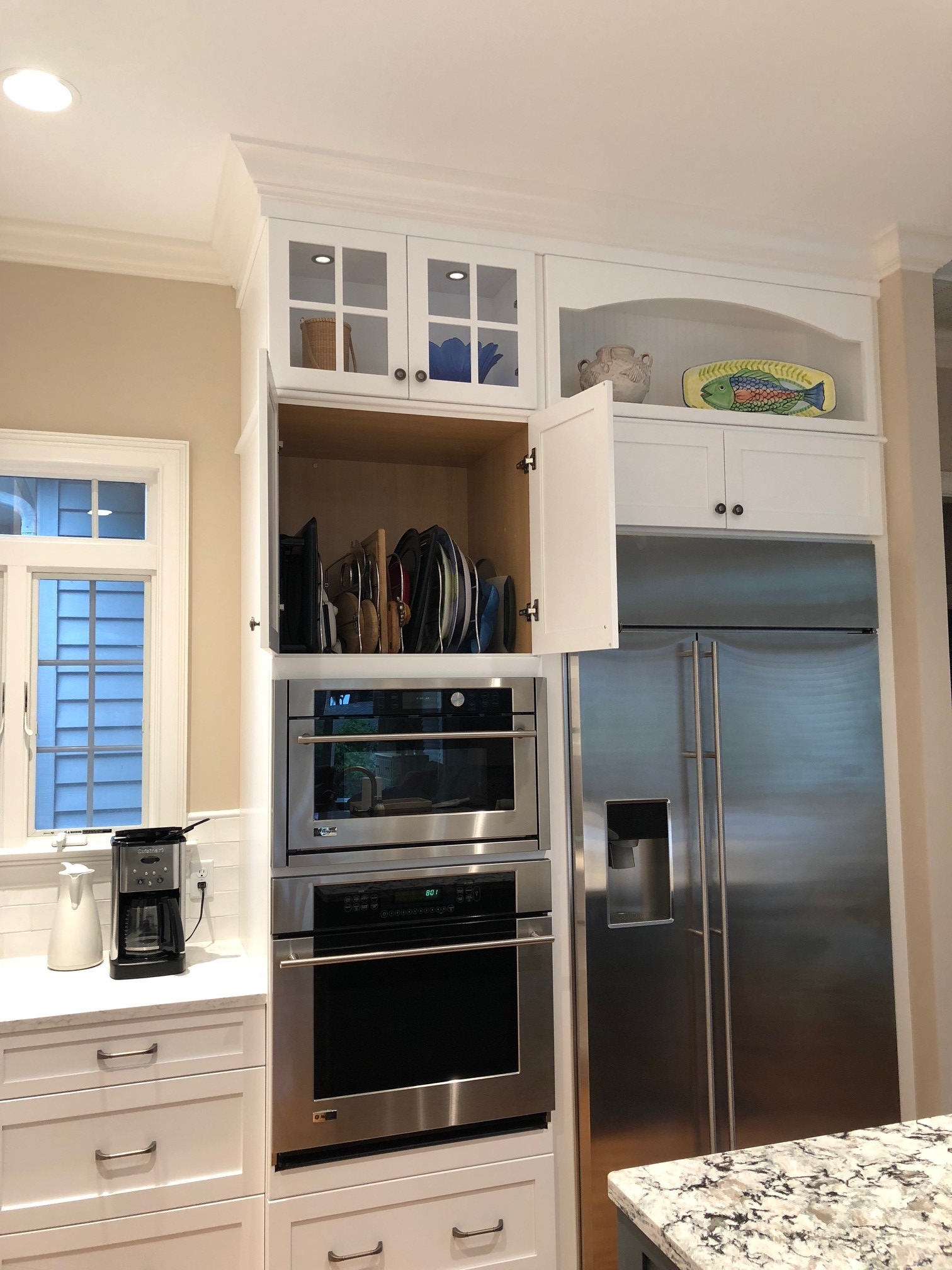 We started with white cabinetry against the walls and lots of organizational built-in items to make this family compound a better place to enjoy each other. We used full-access cabinetry, which adds not only 10% or more of useable space, but also a transitional flair.
Further, we took the cabinetry to the ceiling with lighted glass cabinets to display those mementos from days long gone. The island is a blue-green color to emulate the view of the ocean, and the Cambria Pra Sands color is a fabulous match to the island cabinetry.
We made this a piece of furniture with the additional trim while keeping it simple enough to keep the transitional vibe. Large slabs of quartz quickly become the focus when you enter a room, so we wanted to make sure this slab had panache'.
Sometimes you just need to take a leap of faith and add the color the kitchen deserves.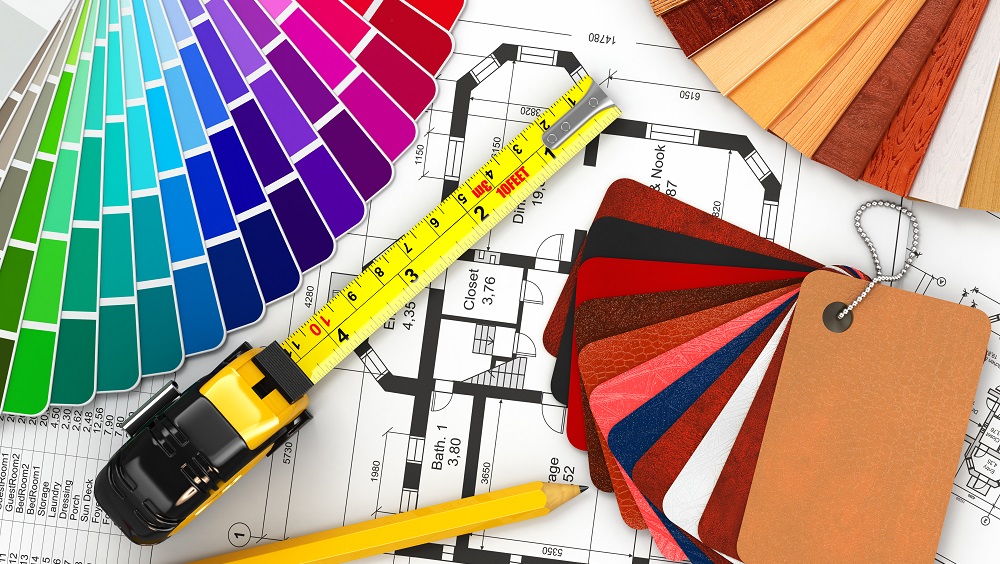 Need help with your project?
Whether you've got a big idea or need some inspiration with a project, we are here to help you create your dream space.
We believe in the importance of relationships between our team and our clients.
Our diverse design team allows each project to come together seamlessly. Our team is made up of talented professionals with varied backgrounds and training, including interior design, kitchen design, drafting, building, contracting, and installation.